Visual Arts Scotland (VAS) is delighted to announce, for the third year in a row, our residency in partnership with Bothy Project. This opportunity offers a Visual Arts Scotland member the chance to spend a week-long residency at Sweeney's Bothy, a simple off-grid building in unique surroundings on the Isle of Eigg, part of the Scottish Inner Hebrides.
Sweeney's Bothy is situated on croft land, where its elevated position in Cleadale, close to Eigg's northern tip, influenced a design that incorporates a large window offering scenic views of the Isle of Rum. The building was developed in collaboration with artist Alec Finlay as part of Creative Scotland's Year of Natural Scotland in 2013. This dedicated off-grid artist residency space is purpose-built to offer practitioners in visual arts, craft & design, music, literature, and performance, as well as thinkers, researchers, and people local to each bothy, direct creative engagement with the Scottish wilderness.
The residency will take place from Saturday 16th - Saturday 23rd September 2023 and all reasonable travel and accommodation costs are included.* There will also be a £500 artist fee provided by VAS for the successful applicant. You can find out more about Sweeney's Bothy here.
As the residency is only a week long, there is no expectation on the artist to create a body of work during their stay. The residency's purpose is to provide time for artists to reflect on their practice and engage with the environment and culture of the island. We do ask the successful applicant to undertake a VAS Instagram takeover whilst on the Island, and to document their experience and time in the Bothy. We're flexible as to what form this documentation takes, but past participants have written blogs/created short vlogs of their time on the Island. We also plan to organise an online talk/discussion where the resident can share the impact their time at Sweeney's Bothy has had on their practice.
Applicants can work within any discipline of Creative practice, but must be a VAS member at both time of application and time of residency.
*Note that if you are travelling by public transport to Eigg, you will need to accommodate an overnight stay on the Friday night in either Mallaig or Fort William in order to get the ferry to Eigg on Saturday morning. This is due to limited ferry times.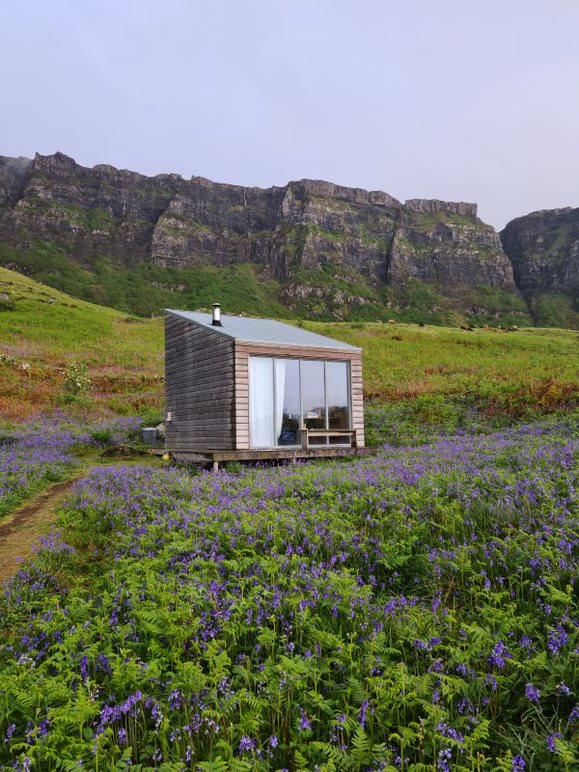 How to apply:
Send an application letter to rowanvisualarts@gmail.com outlining the following points: (please limit your answers for each point to 300 words)
What is your current practice?

Why would you like this opportunity?

How do you hope the time at Sweeney's Bothy will help inform your practice?

How would you document and share your experiences on the island?
Please also include 6 images of your recent work. Try to include these images on one application rather than as separate images which need to be downloaded individually.
Deadline: 25th June 2023, 23:59 BST, with selection taking place the week beginning 26th June.
Image: Lorna Fraser