Lorna Fraser, artist-in-residence at Bothy Project, Sweeney's Bothy on the Isle of Eigg

September 2022
---

I was delighted to be awarded an artist residency on the Isle of Eigg. My porcelain work is inspired by the shapes and structures in the botanical world therefore an opportunity to study and draw Bryophytes and Lichens on the "Isle of Flowers" was an exciting prospect. Bryophytes are tiny non-flowering plants including mosses that are easily overlooked and grow in abundance on Eigg.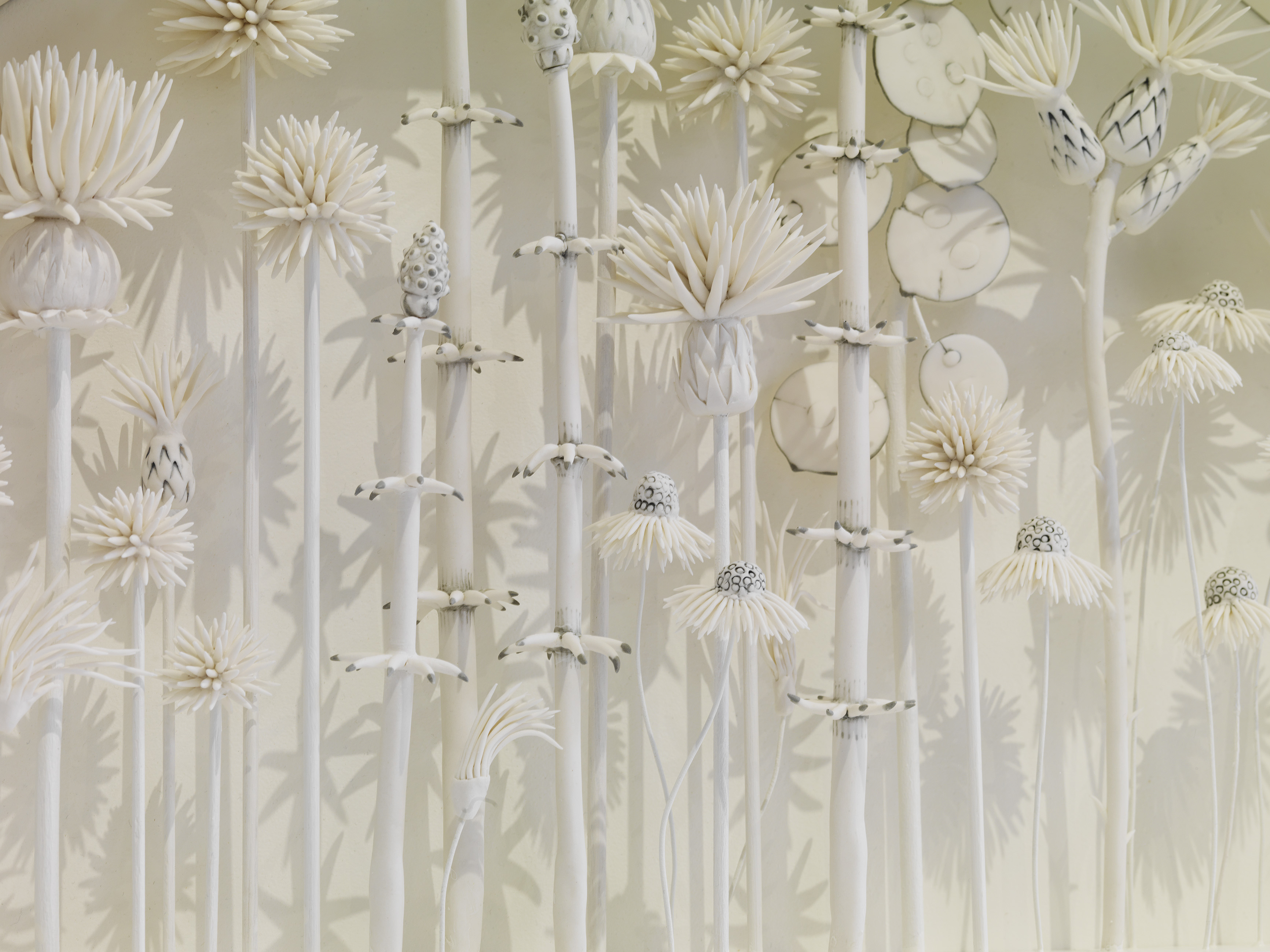 Forth Flora (detail), porcelain. Credit: Shannon Tofts.


From the moment I set off for my week-long residency on the Isle of Eigg I was in a different world. I live in Edinburgh with a studio in a large busy building in the centre of the city. Eigg is a tiny Inner Hebridean island only 5 miles long by 3 miles wide and as beautiful as I had been promised. I was staying in the north of the island which is dominated by the stunning view looking towards the Isle of Rum. Sweeney's Bothy was incredibly comfortable with everything I needed, including a work desk with the perfect view.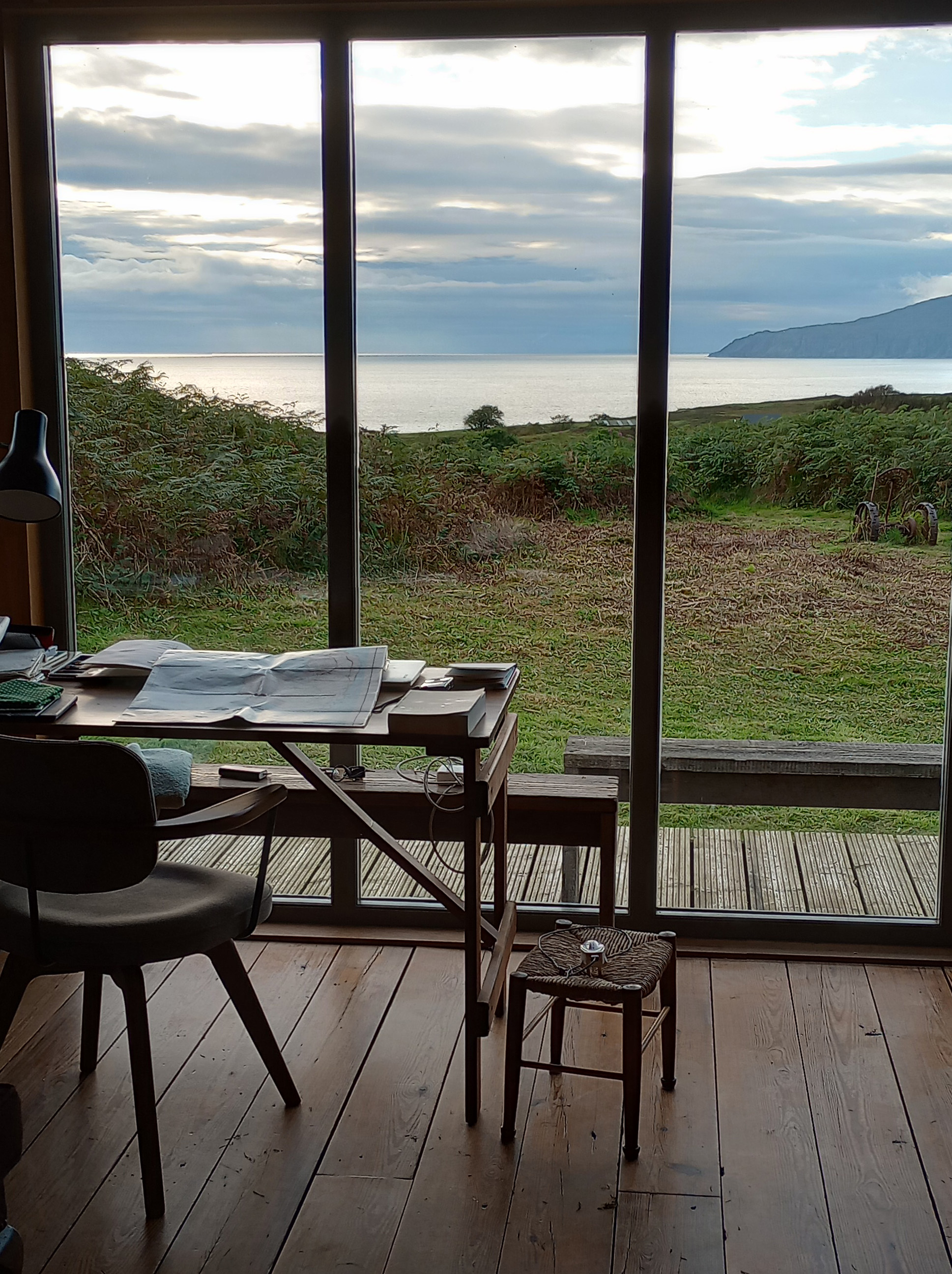 A desk with a view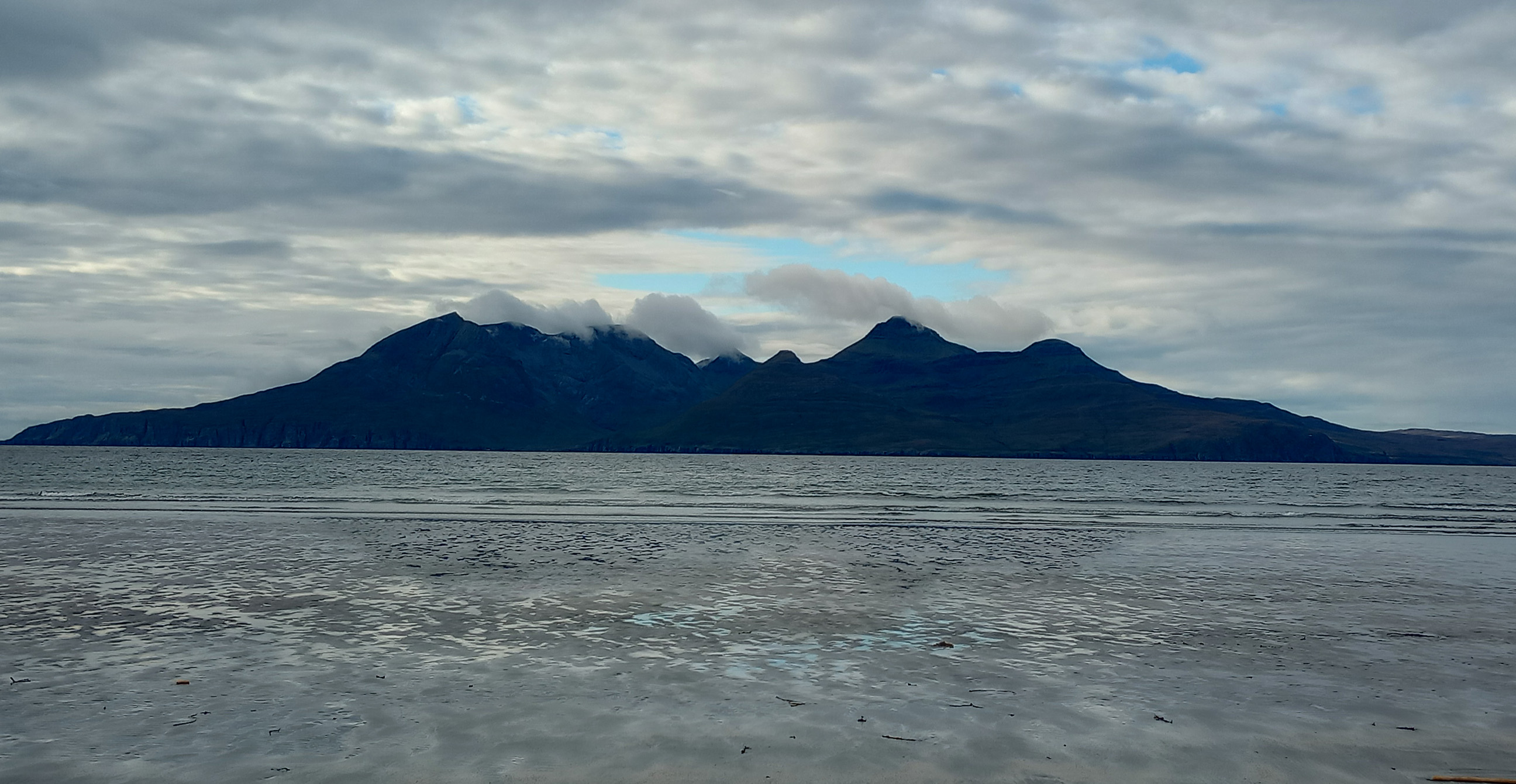 A view across to Isle of Rum

I didn't want to waste any time during my week so before I left I thought it would be good to talk to an expert about where to look for Bryophytes. I spoke with Dr David Bell, a Bryologist at the Royal Botanic Garden Edinburgh (RBGE) and asked for his advice. He said " Lorna, they are everywhere so just go for a walk and look - you just need to get your eye in because they are so small." That was the best advice I could have got, so every day I went walking in search of these wee plants. I soon started to spot them everywhere and with the help of a hand lens I could see the incredible variety of different shapes and structures that could be found on just one boulder. It was incredibly exciting and over the week I kept finding and photographing more and more inspirational plants.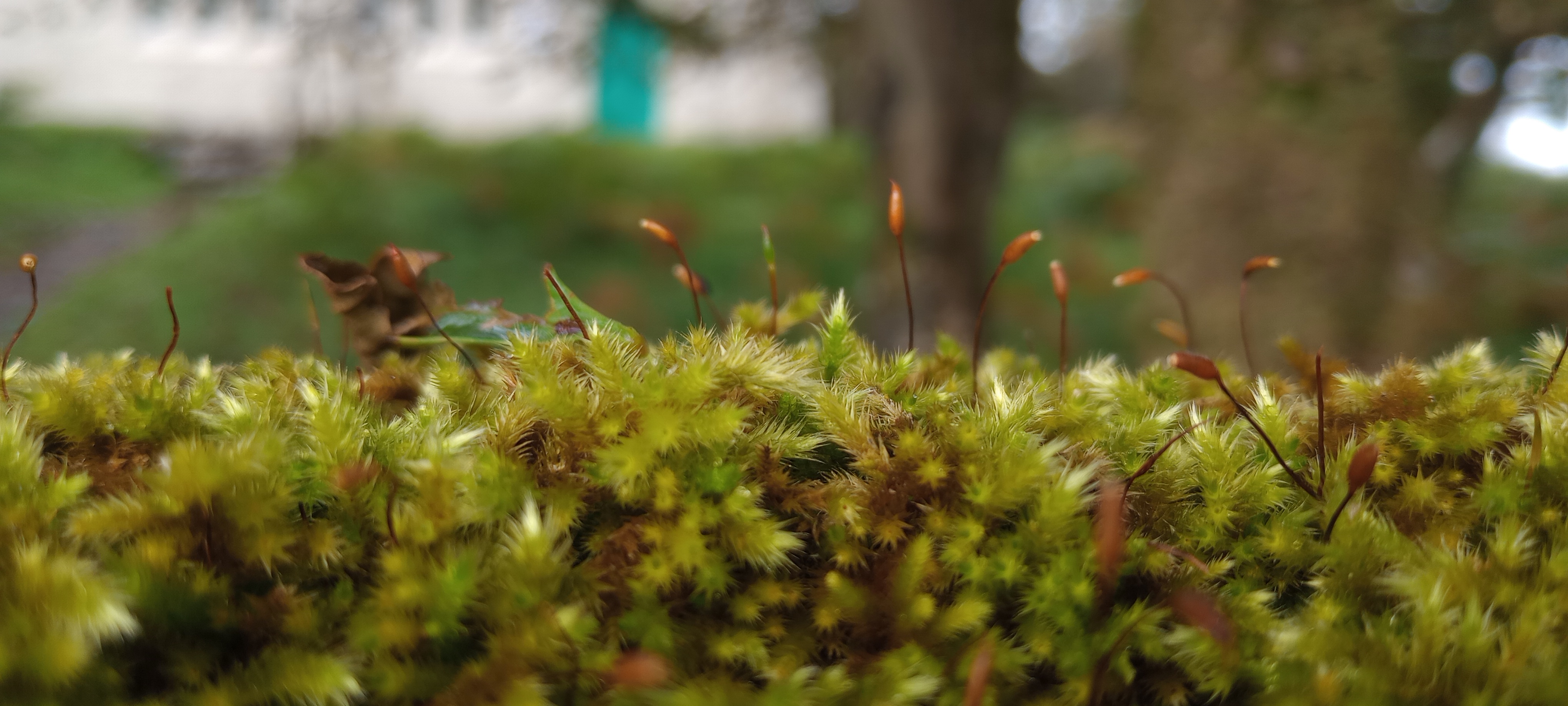 Tiny mosses growing on a dyke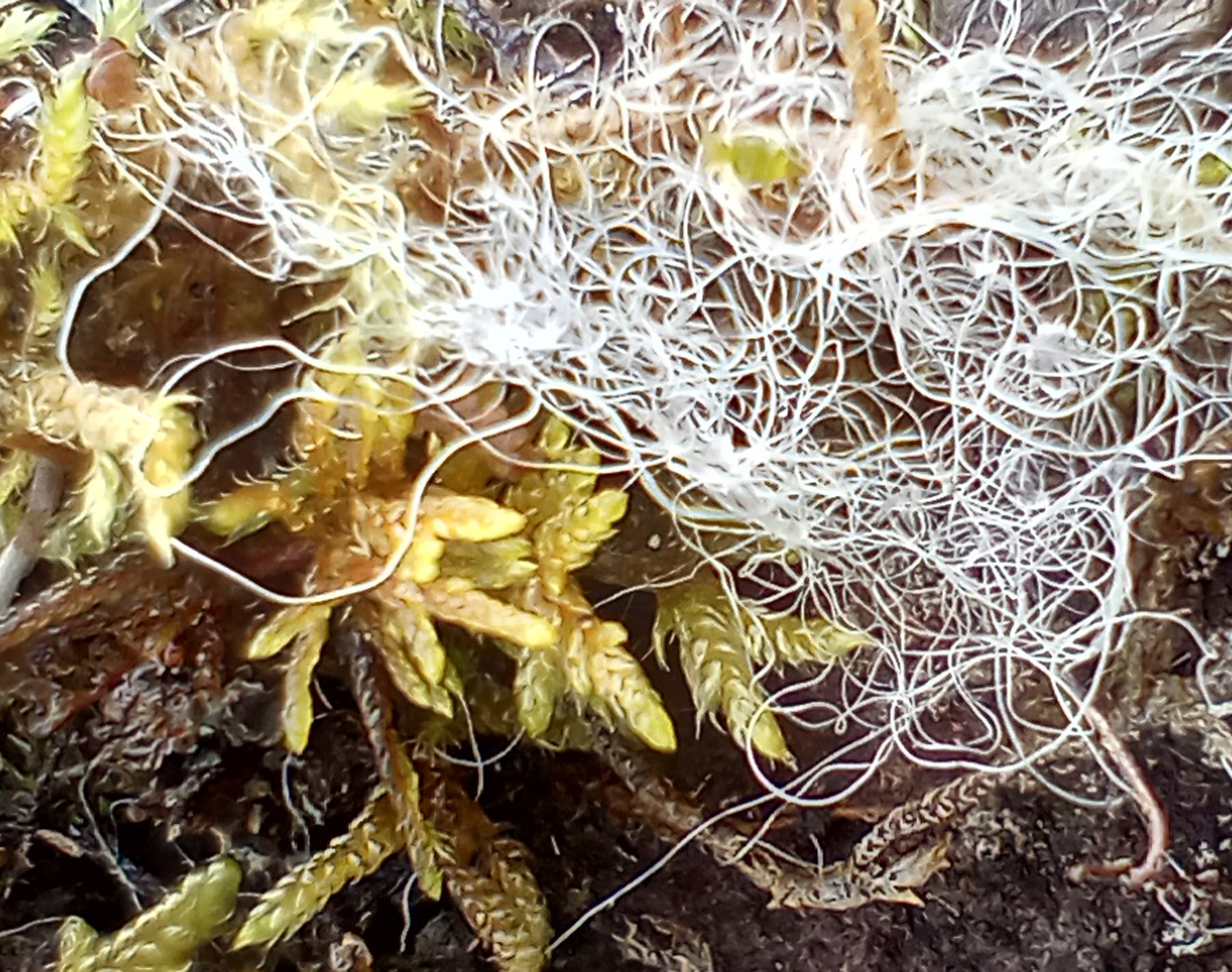 Tiny mosses growing on a boulder

One of the highlights of my week was when we organised a Moss Hunt with some of the local community. We walked round an enchanting little wood situated behind the Community Hall, finding lots of beautiful mosses and lichens and finishing the evening with lots of lovely chat over some home made soup.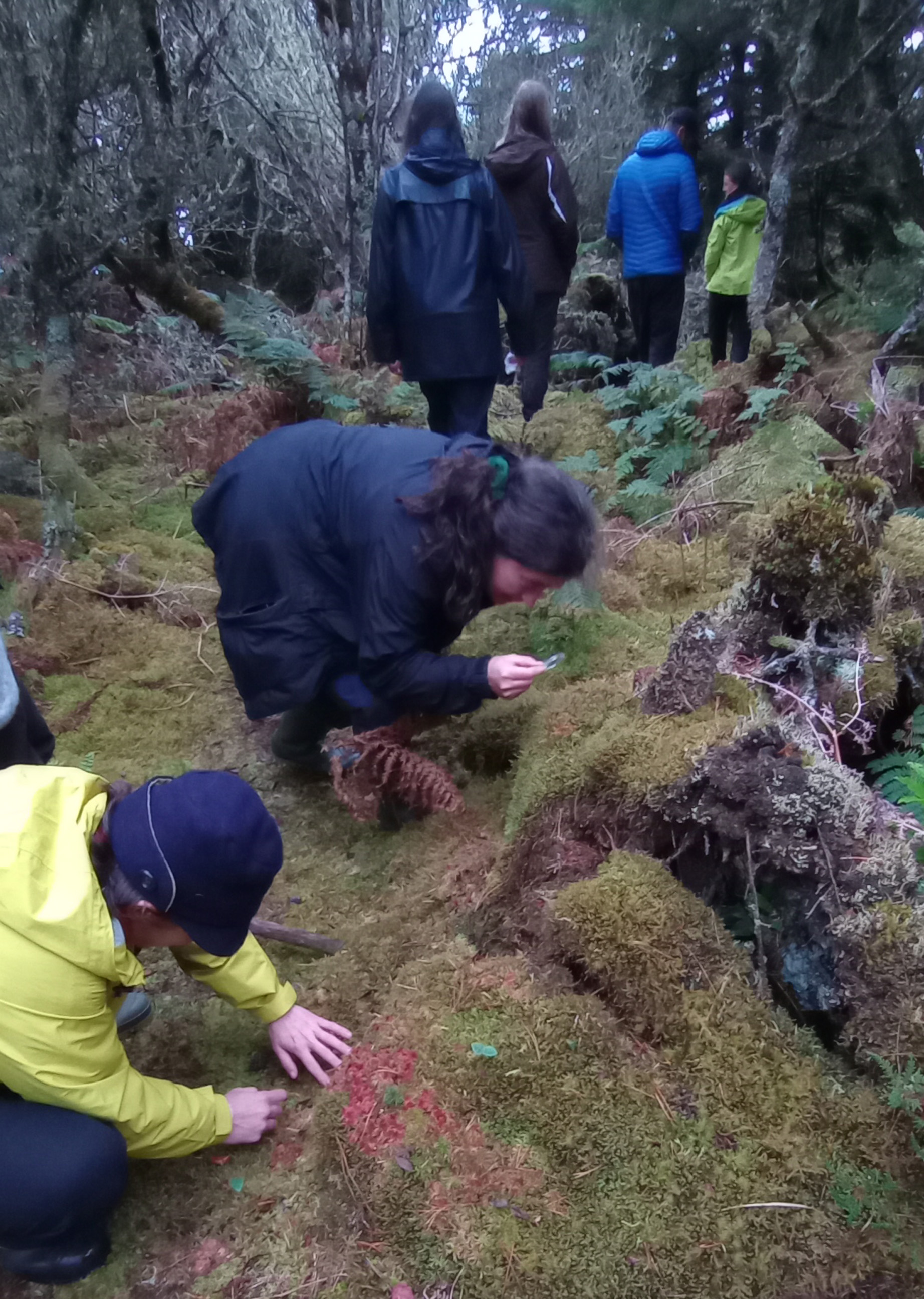 The moss hunt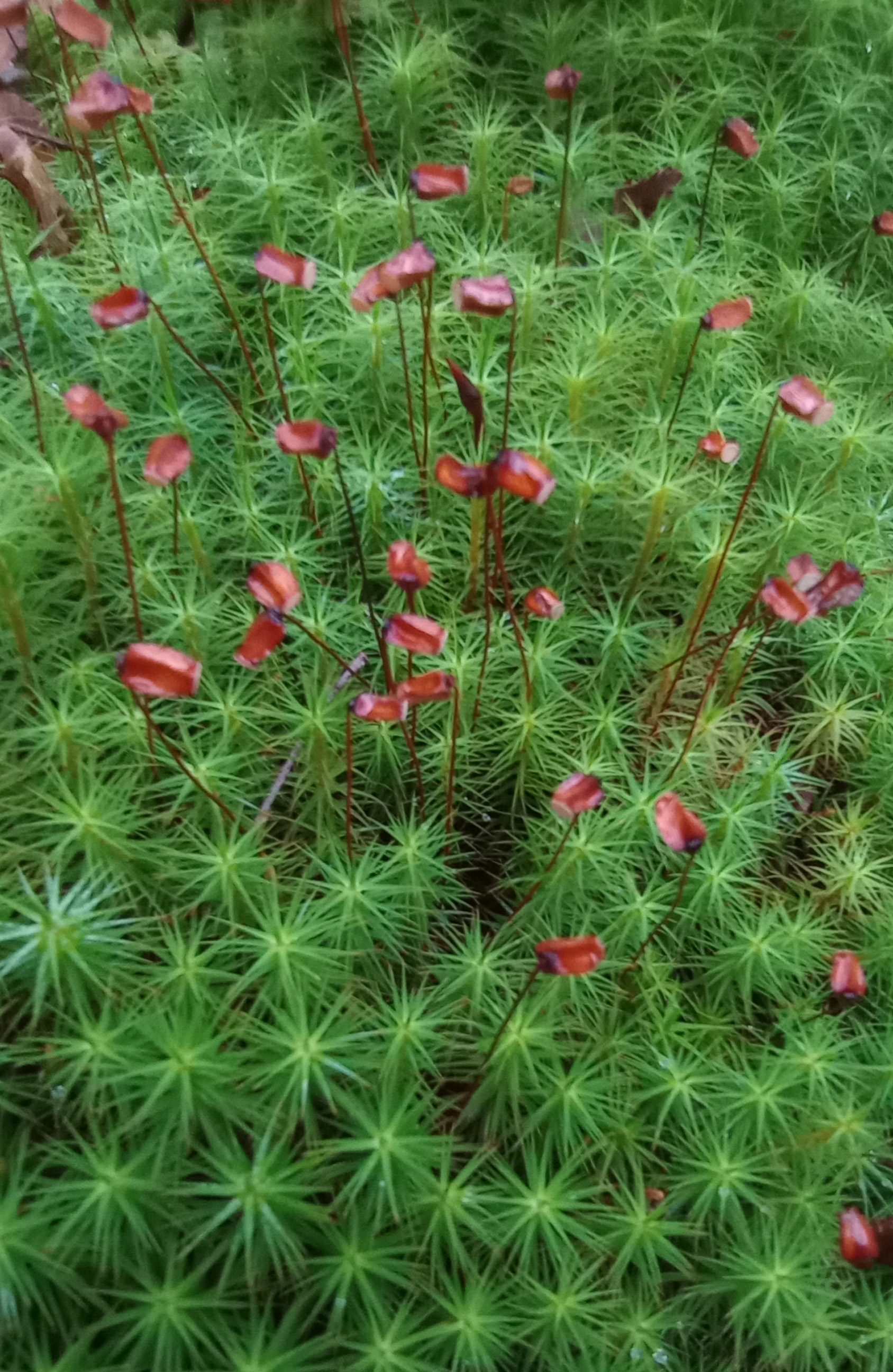 Common Haircap

As a maker used to working in three dimensions, this residency definitely took me out of my comfort zone. My usual practice is to use drawing only to scribble down initial ideas and then use clay to further develop these ideas. I never draw a resolved piece first then try to make it. For practical reasons I couldn't bring any clay with me, so working without clay was a first for me. In fact I felt worried about not having clay, even if it was only for a week! However it turned out to be a really beneficial outcome of the residency as I began to re-engage with drawing these amazing plant shapes and structures in a way that I haven't done for years. Focussing on the drawing process was triggering different ideas and thought processes and since coming home I have begun to set aside time to just draw.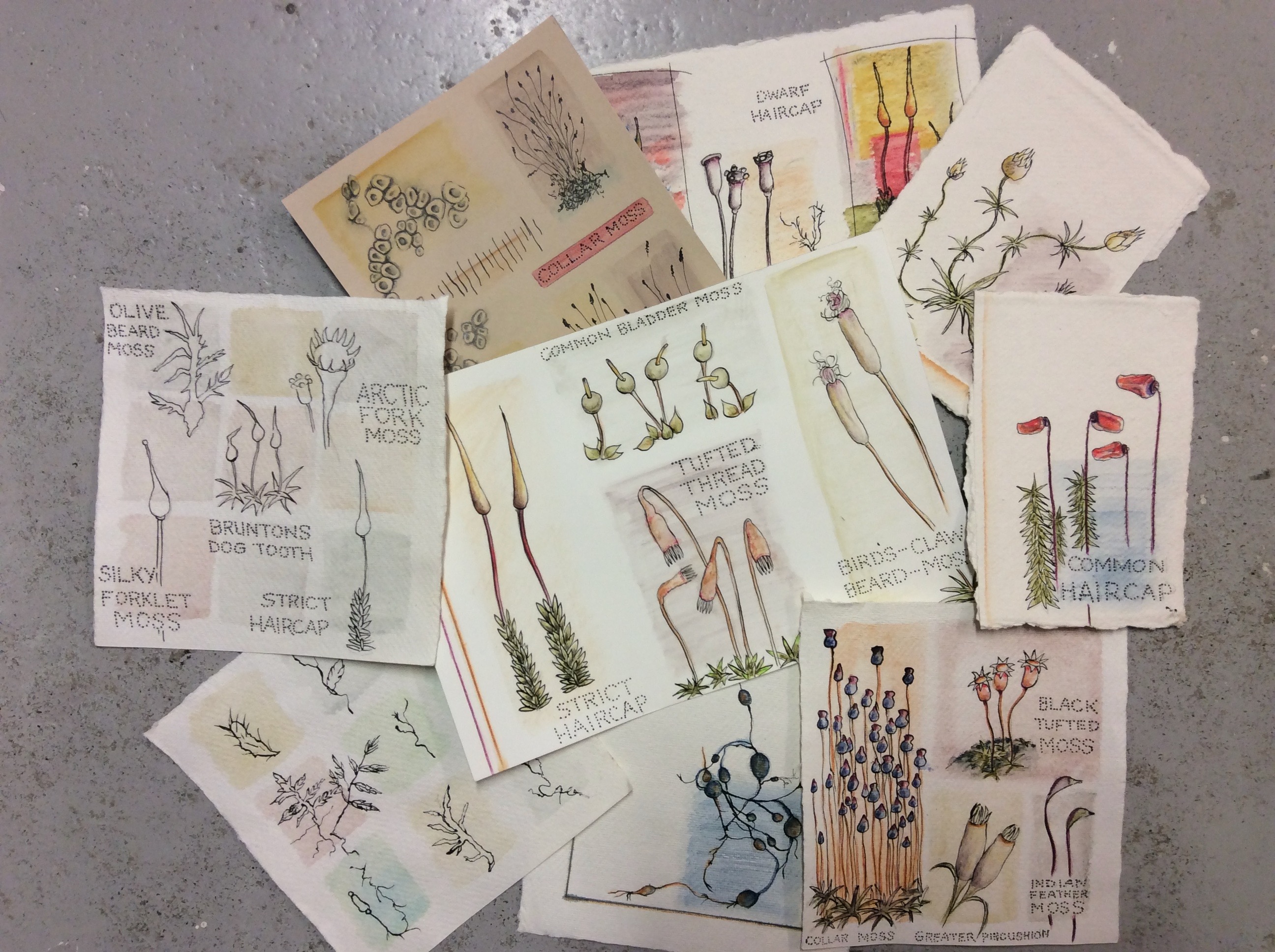 Drawings of Bryophytes

By the end of the week I was in full flow and had established a really nice routine of hunting for interesting bryophytes in the morning and drawing all afternoon, building up a large resource of reference material to take back to my studio. Since returning home I have visited the herbarium of the RBGE to look at some of the specimens of the plants that I found most interesting. I discovered some really fascinating specimens and look forward to making new work inspired by the Bryophytes I found on the Isle of Eigg.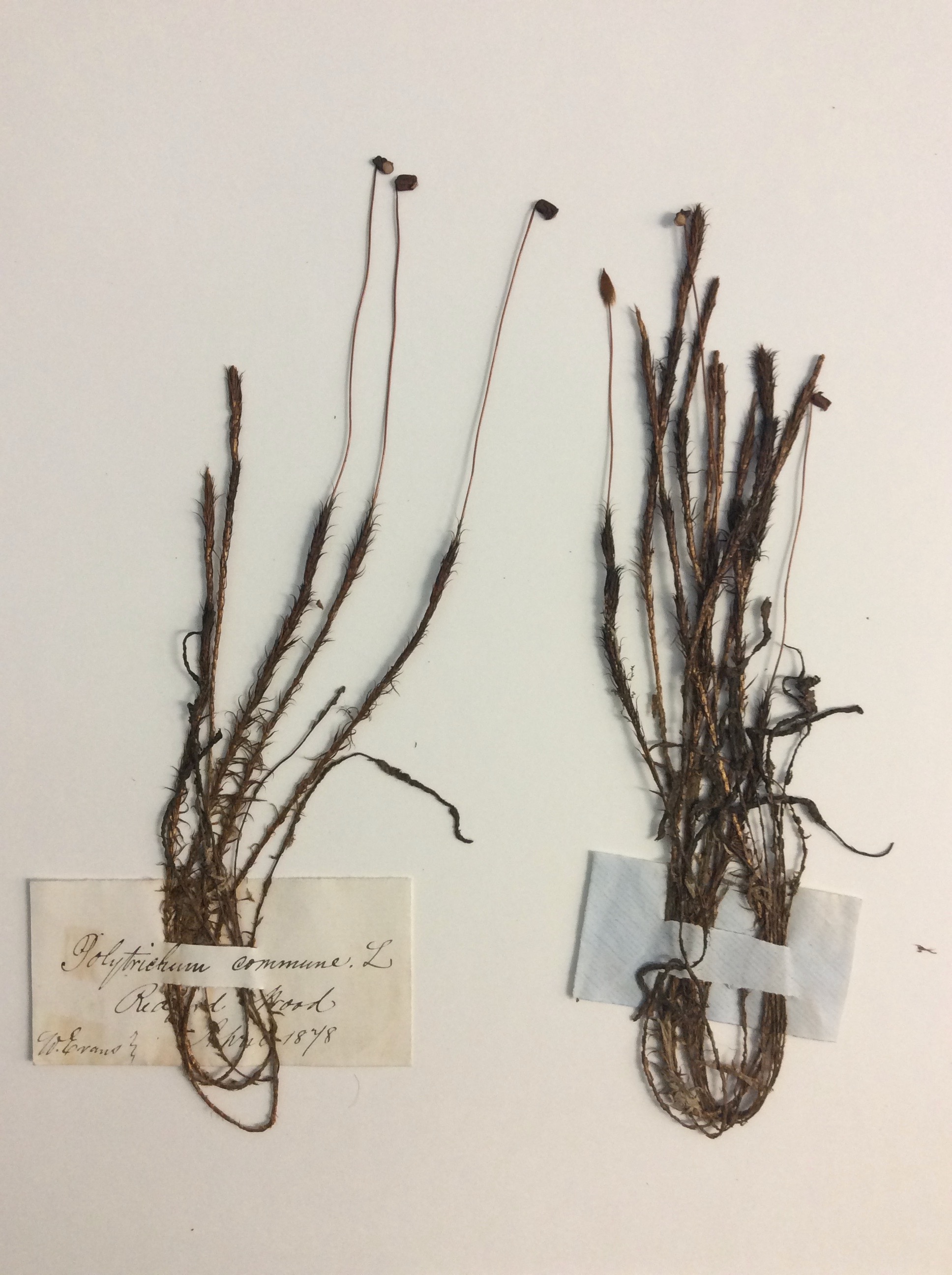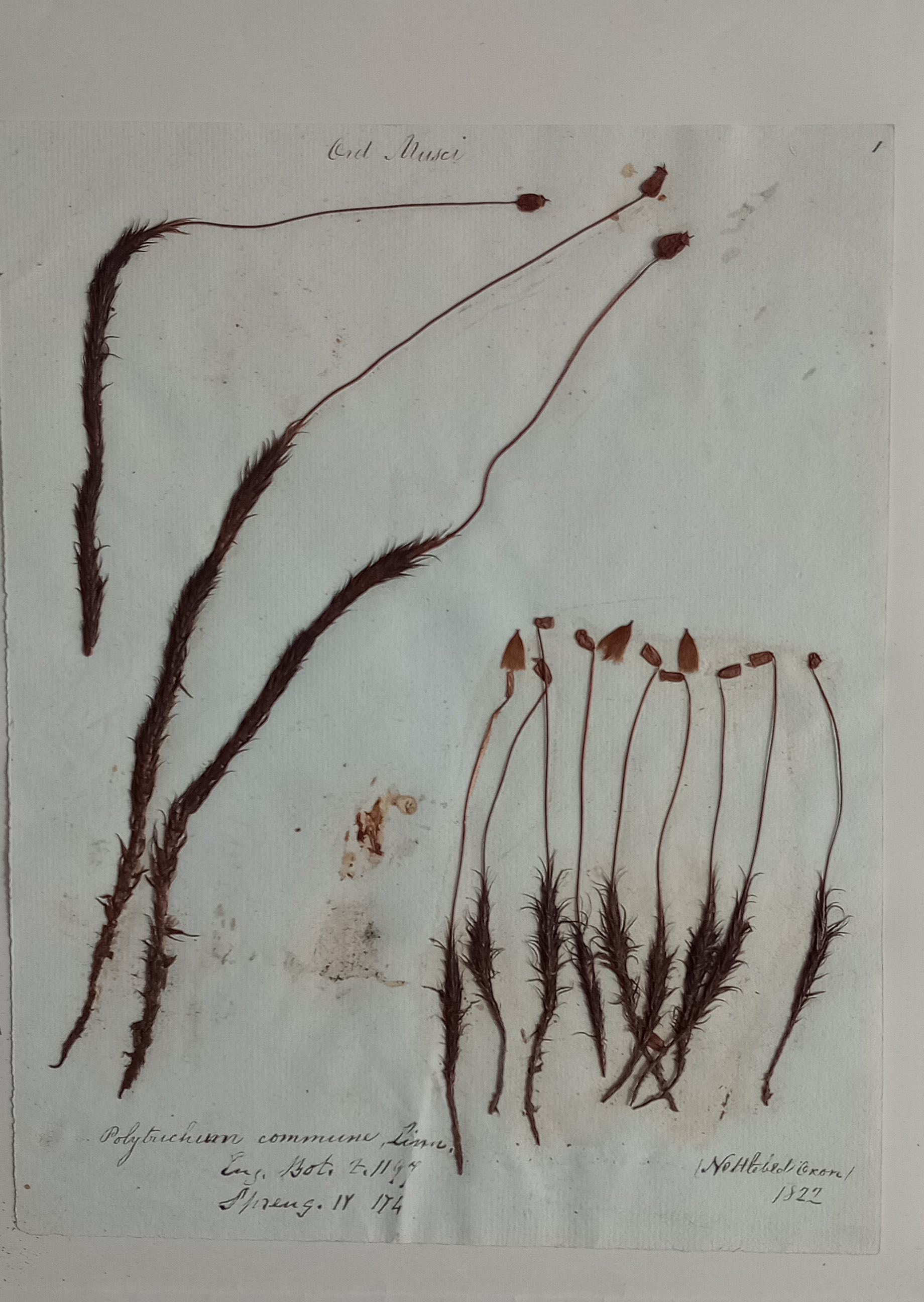 Specimens of Common Haircap

I had a very happy week and it was a fantastic opportunity to find new inspiration, draw, reflect and move my practice forward. Many thanks to VAS for the opportunity, the Bothy Project and the lovely people of Eigg who made me feel so welcome.

---

This residency forms part of our fully-funded residency programme and was delivered in partnership with Bothy Project.

Find out more about Lorna's work.