We caught up with artist Joanne Matthews to reflect on her VAS residency in autumn last year. In September 2022, Joanne was selected from our open call and was the first artist-in-residence at Rose Cottage, Perthshire as part of a developing partnership. Have a read - and listen - to these gathered thoughts below.

---

Listening with mind and body: thoughts on a residency at Rose Cottage
Joanne Matthews, Jan 2023
A sentiment that some people may relate to; before I go on a residency, I imagine myself gliding through the accommodation, softly sitting down and working on free flowing creative ideas, reading books all afternoon, and wandering the rural idyl surrounds with ease.I am in some kind of Tena lady advert, soft focus.
Needless to say, more often than not, I arrive shattered and anxious. Plagued with repetitive questioning; What will I do? What will my routine be? What will I do all alone? Why does my body hurt? Why am I not taking this opportunity to its fullest?
I'm a busy freelancer (artist and producer), and my day rate has stagnated, that is to say I have had a pay cut. This means I've needed to work on more projects at once in order to earn a decent wage. Before coming on this residency and in the weeks after, I was working around 6-7 days a week and this lasted for around 3 months.
To add to this, I have a dust allergy that can be extremely debilitating (rhinitis), it takes over my sinus canals and I loose sleep. I had an attack of this whilst away, further adding to my tiredness. Looking back now, I was effectively on a slow burn, burn out. As someone newly classified as neurodivergent, I have been reflecting on and reframing patterns of behavior over my life and these burn outs, I realise, have happened regularly.
Listening is difficult
I was selected for this residency by VAS because of my need to spend time listening. Listening is a big part of my practice, for someone with a fast and empathetic mind, I can carve out little moments of extreme focus. Whilst at Rose Cottage, I had a revelation: listening practice also allows me to lean into my spidery-senses and let them run wild. Allowing myself to listen to everything and anything that I am drawn to at the same time, making connections between sounds and silences. And during this particular listening stint, my rhinitis made my senses hazy, causing me to have a dampened perception of reality. Behind a film of clouded glass, or wrapped in cotton wool, is often, then, how I am.
In the last two days of the residency I got used to the fact that these few days could be for rest, that I could listen to music, watch crappy films and most of all sleep. After that, I was ready to start a residency, that is, when I was ready to leave. I guess I used this residency for care. There was, after all no required outcome from VAS, a gift in that sense.
So many Roses
I hadn't been able to read a book since March 2022 and I began reading again this month. I have just finished Orwell's Roses by Rebecca Solnit. Throughout the book is a narrative about the famous political phrase, 'Bread and Roses', a plea that all human beings should fight for the basics of survival (bread) and be able to enjoy beauty (roses) as a standard.
Accompanying this writing is a sound sketch, a synthesis of my experience, along with some of the sounds I heard while at the beautiful Rose Cottage.

Listening is difficult - Sound Sketch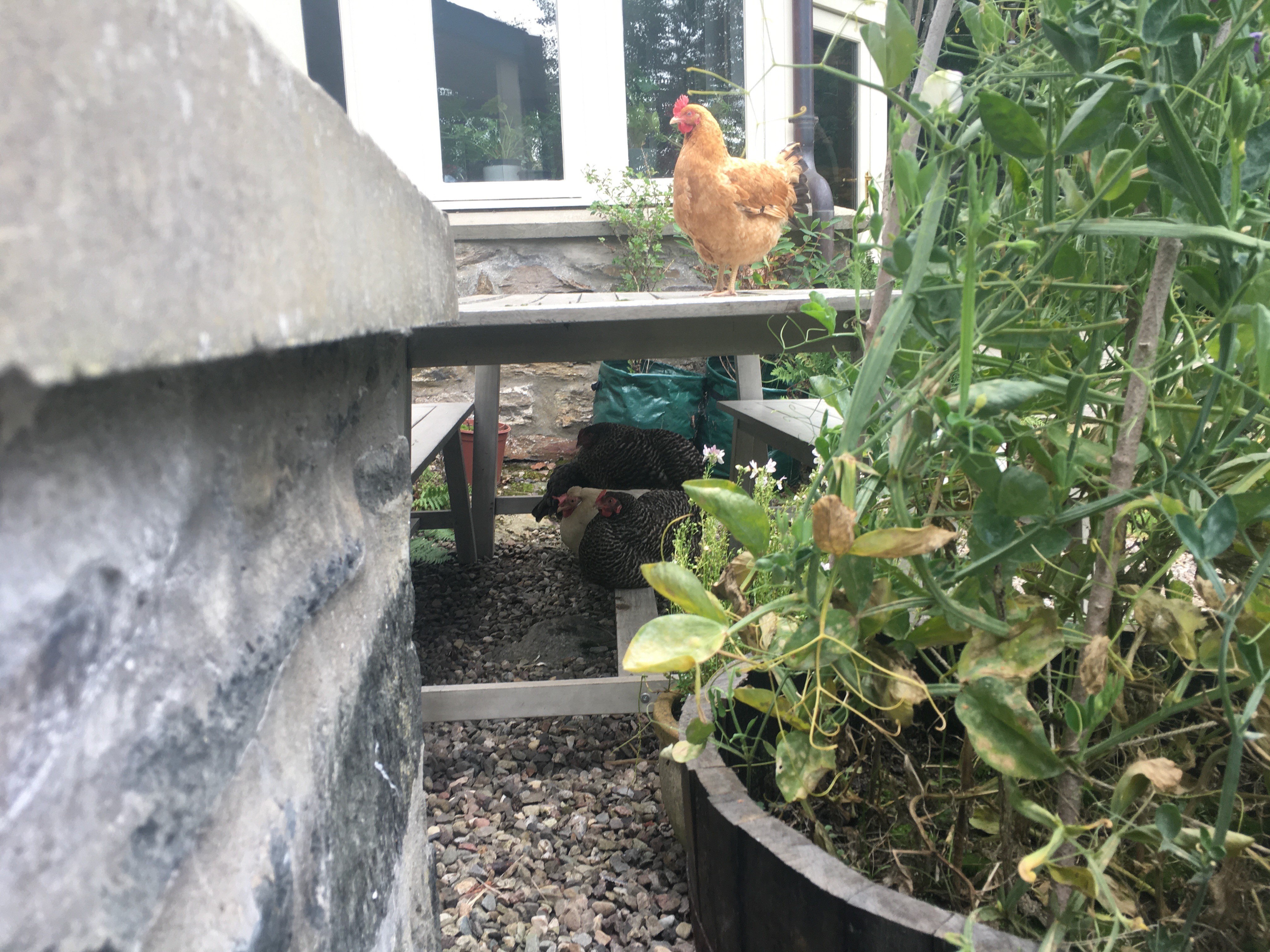 ---
Find out more about Joanne's work.

To find out more about what we do, and to be the first to hear about our residencies and other opportunities, sign up to our newsletter.