In preparation for my time at Rose Cottage, I visited the Mitchel library in Glasgow to research some of the history of Dull, where I found some amazing old maps and stories about the village. I wanted to make the most of this great opportunity to spend time on my working practice in a new space.
Normally I like to collect objects and materials and find a way to use them in my work. On my initial exploration around the village, I found a beautiful thorny stick, as well as interesting shaped cut stems, all on the old church wall. Along with the old maps, the historical Gaelic street names, the beautiful plants that fill Rose cottage, the hens and great garden, I really felt like I had too many ideas to work with.

My first day happened to coincide with an ancient celebration for Dull – the festival of St. Adamnan, on 6th October. So, having prepared a celebrational apple pie, I set myself an outdoor task for the first and only chance of dry weather. Following clues, I located the old street of the smithies and set to work with a cut stencil of the Gaelic street name from the 1860 map.
I used damp ash from fire, with the intention of creating a transient piece, but unfortunately it was even less permanent than I had hoped and the words were not so legible.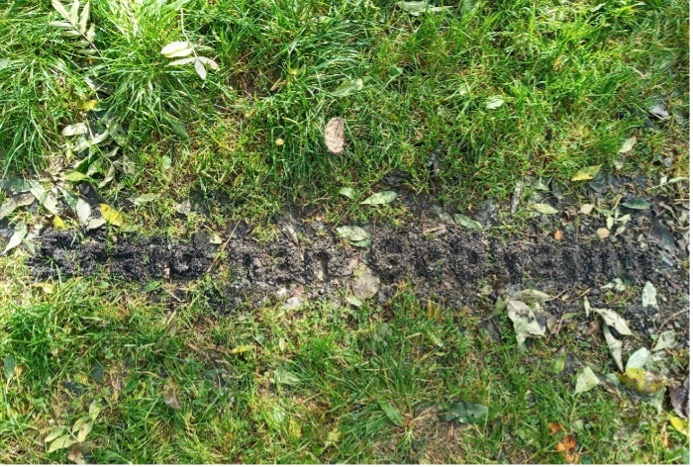 Sràid nan Gobhainn, street of the smithies, Dull.
Then the rain really started. We were in the epicentre of an amber weather warning and there was a lot of rain from that point on. But Rose cottage was cosy and comfortable, so I worked on with my findings. I experimented with cut outs of my thorny stick and played about with light and 3D form. I made some really interesting shapes.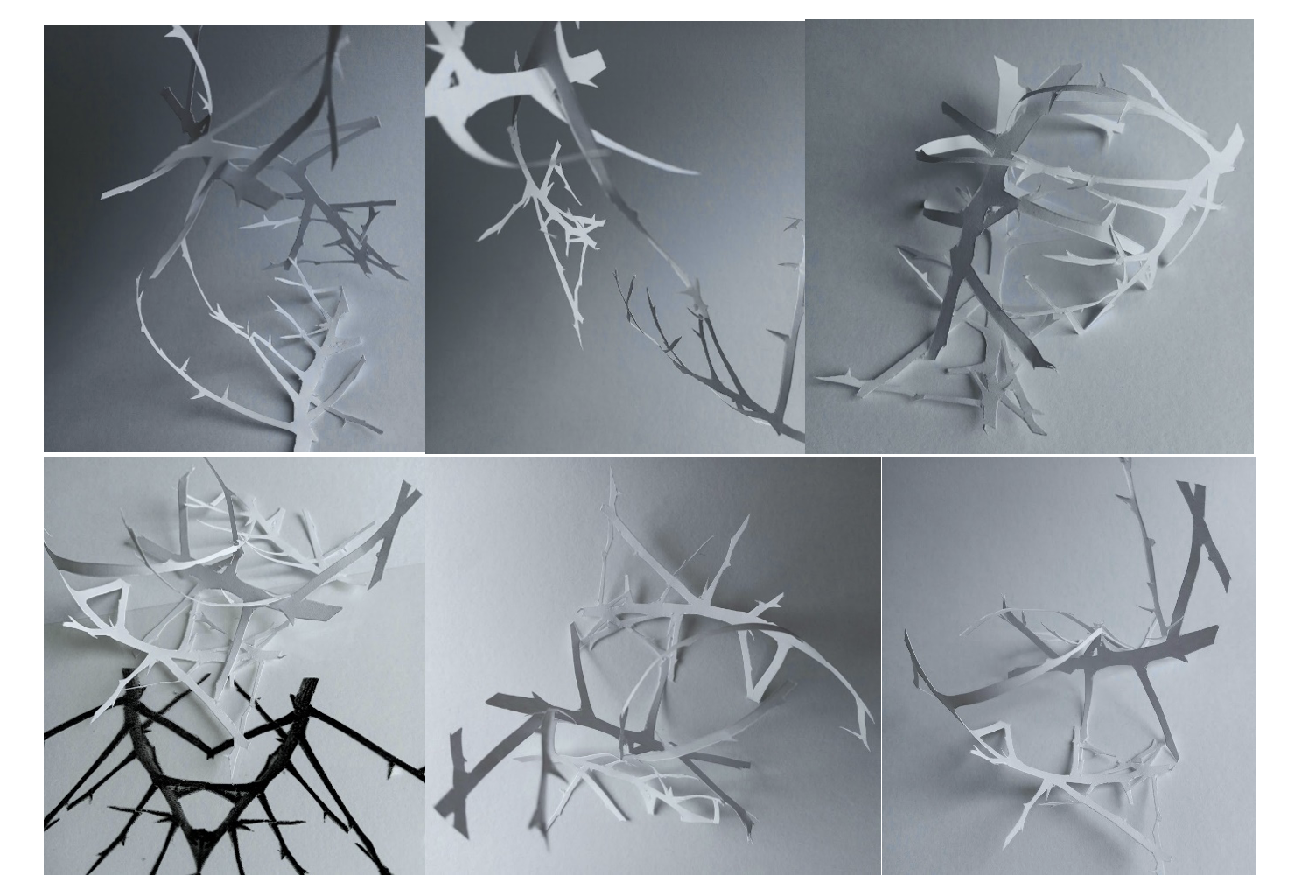 I managed to get some drawing done at the old church wall, where some stems had been cropped. There seemed to be a strange connection between their shape and the old 1860 village map of Dull. This led me to experiment with different old maps alongside the plant forms.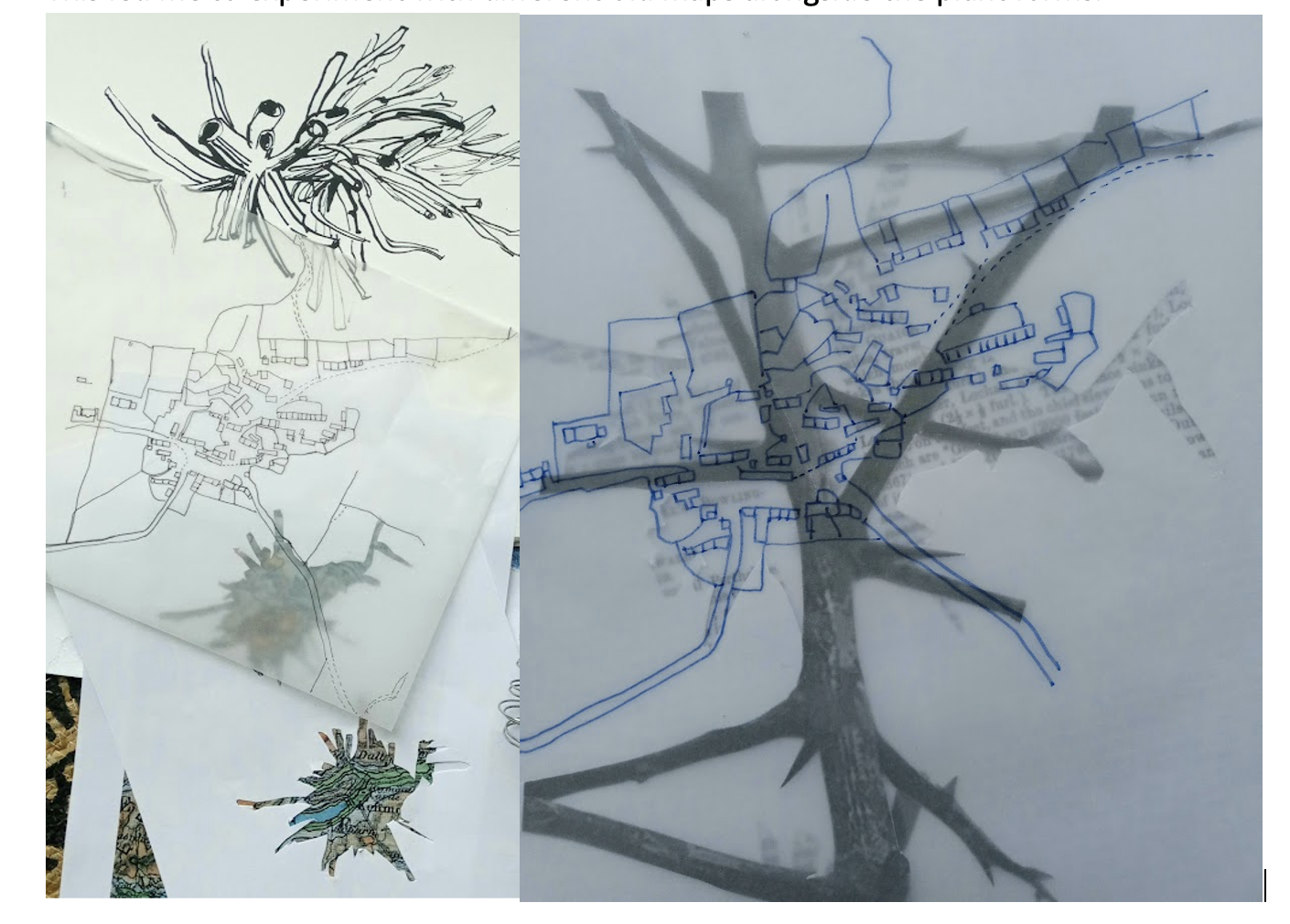 Next I developed a few 2D patterns with sections of my thorn images – just playing really. They fitted well around the Rose cottage rug. This was the best spot in the house for looking out to the garden and watching the hens in the rain.

A monthly Gaelic cafe attracted me to Aberfeldy on Saturday morning. I felt that I could afford an hour off to practise my Gaelic, meet some local people and it seemed appropriate, since my artwork was involving Gaelic words from old maps of Dull.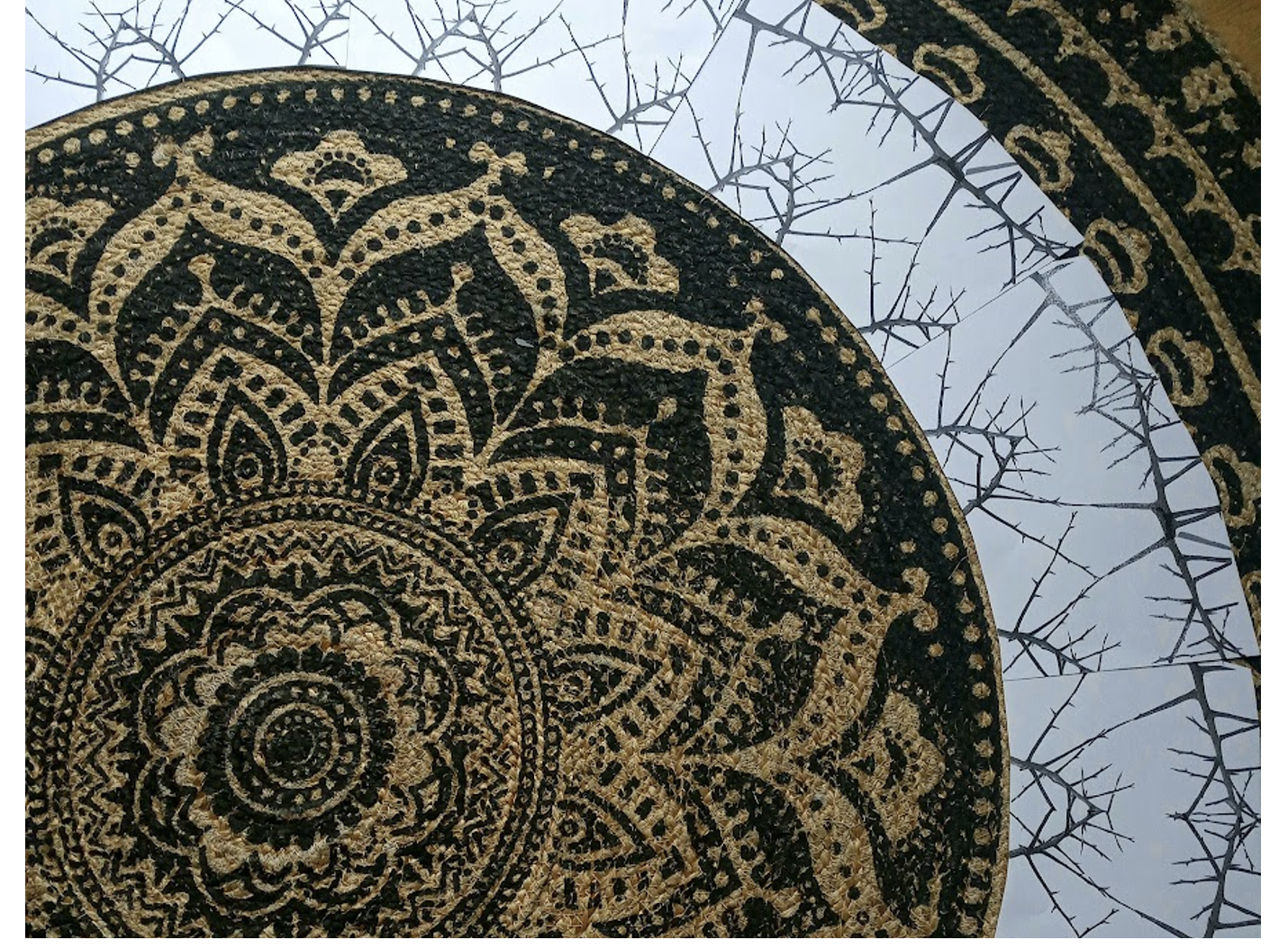 Driving back to Rose cottage was treacherous, as the River Tay had burst its banks. Luckily my wee car made it through before the situation got even worse. Having cut loads of stencils and shapes for using in collage, I also decided to use them for screen printing. I had Gaelic words from the old maps, thorns in different scales and the cut stem shapes from my drawings.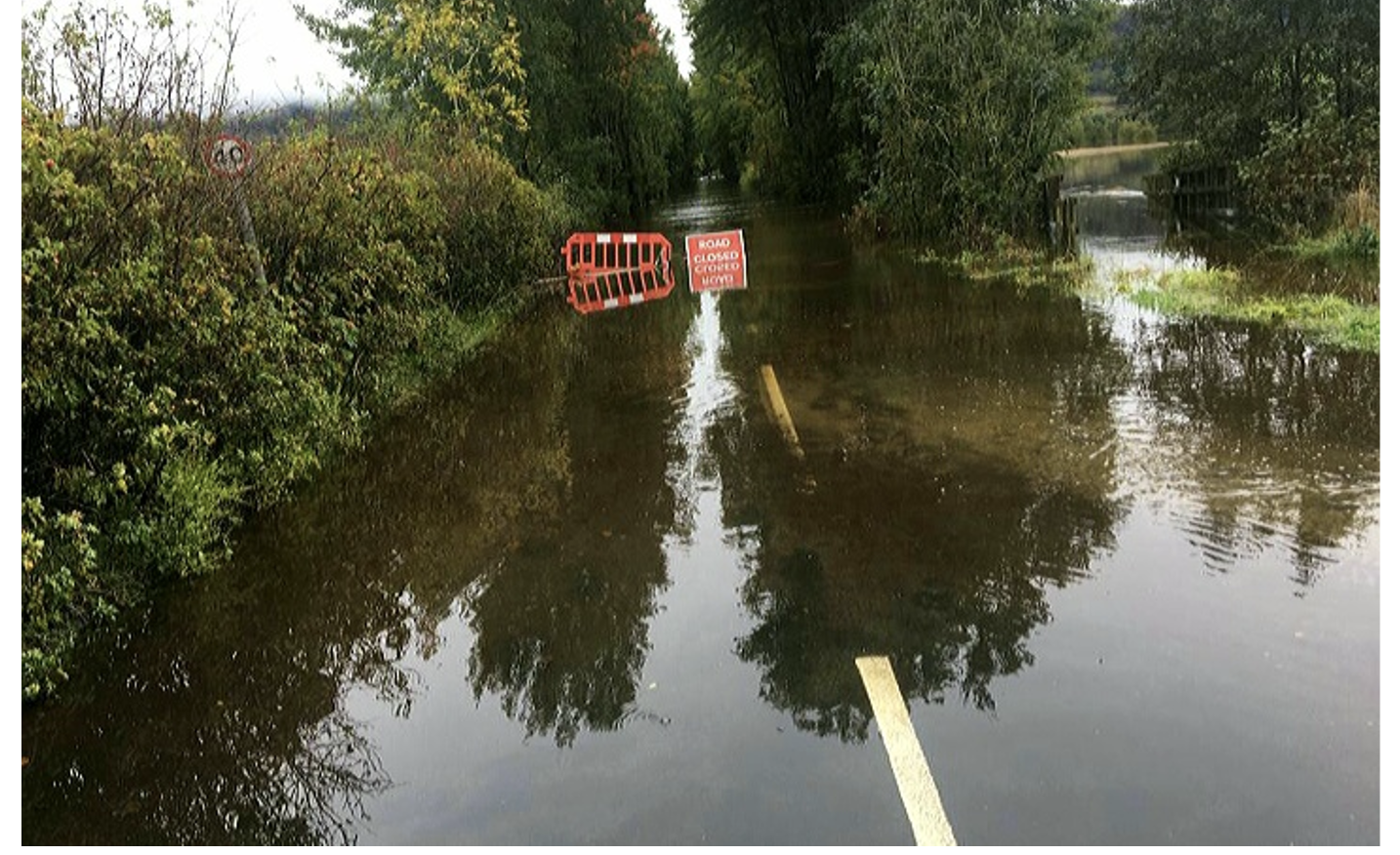 The excitement of collecting amazing eggs from the Rose cottage hens each day was something that felt very special, so I built egg boxes from some of my prints. The village of Dull and Rose cottage provided all the inspiration I needed to feel excited by my surroundings. I'm pleased that I managed to produce so much work over a few days and that this work is connected with the village and Rose Cottage itself.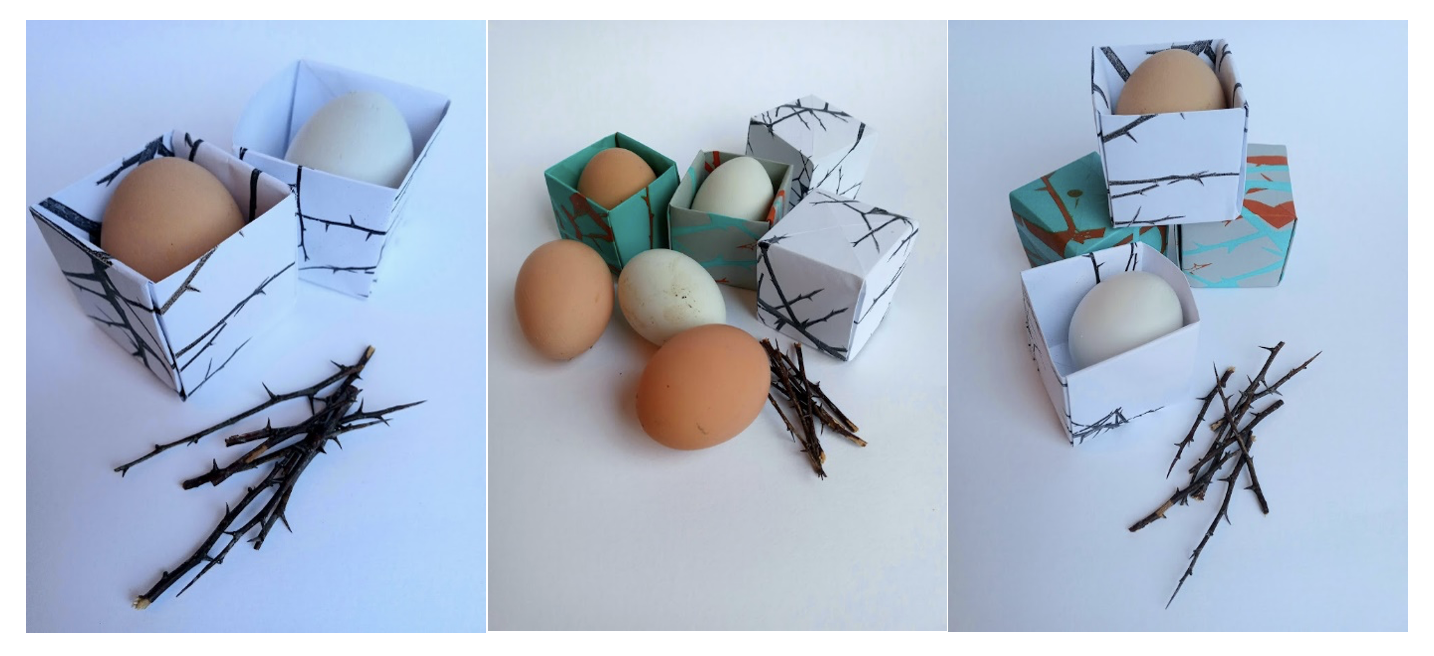 Many thanks to Dawn and Visual Arts Scotland for such a great opportunity.