Every summer Visual Arts Scotland visit degree shows across the breadth of Scotland. We look for emerging artists whose work best exemplifies the fresh and dynamic approach to contemporary art which Visual Arts Scotland seeks to support. From the vast range of talent on offer we select aspiring artists who will form our annual Graduate Showcase. With Covid-19 affecting this year's graduates and degree shows (most were digital over the past two years) we couldn't be prouder to support Scotland's graduates as a central part of our annual programme.
We have now chosen eight finalists from a selection of shortlisted Graduates across Scotland. All eight finalists will be showing work at our Annual Exhibition 2022 at the Royal Scottish Academy.

Look out for more information about these artists as we near our Annual Exhibition. Until then, congratulations to all the graduates who were shortlisted for the award and to the selected eight graduate finalists!
Alexandra Ambrozevich | ECA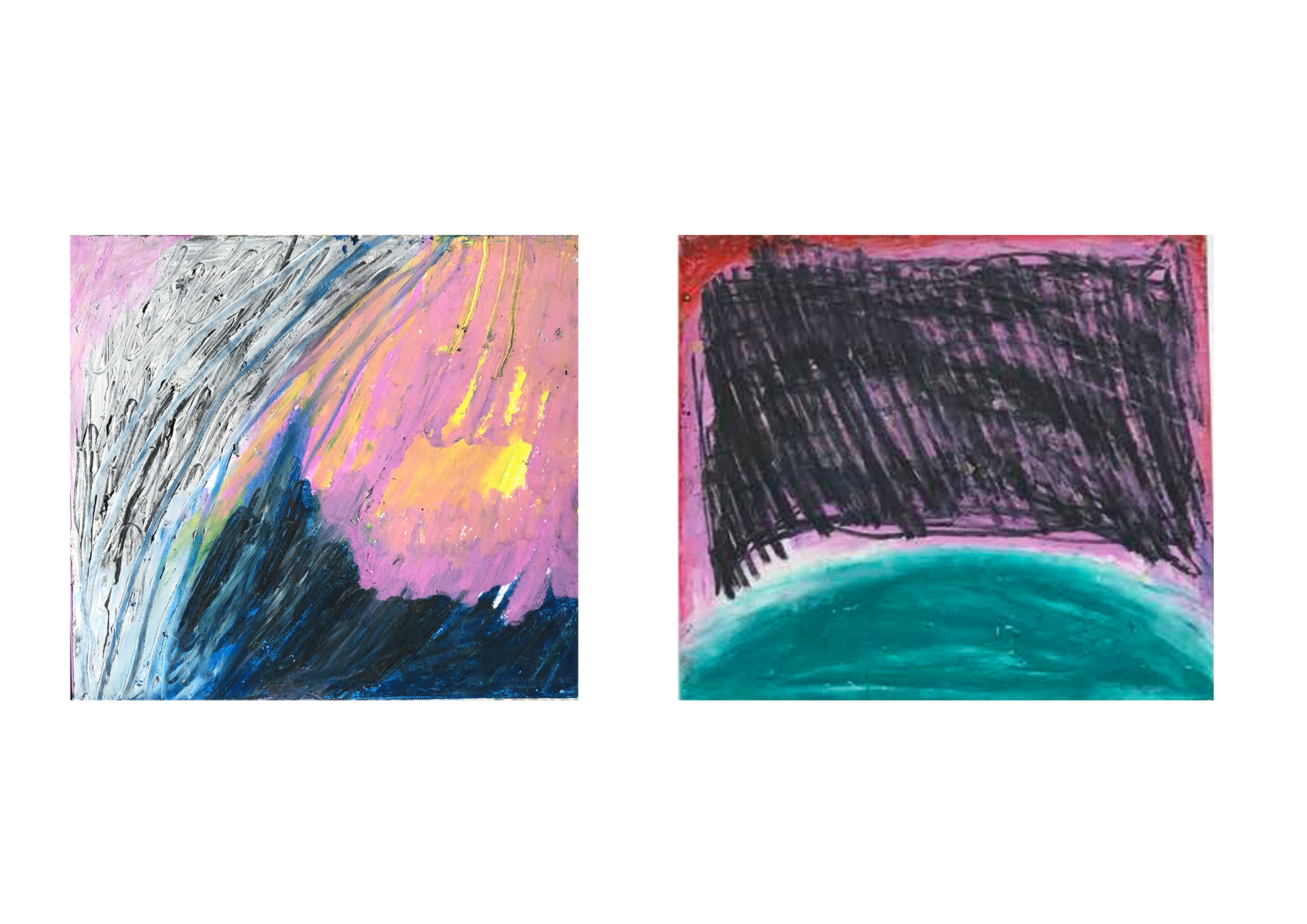 Exploring our intimate connection between the landscape and our bodies through expansive drawing, sensational textiles and beat poetry. This collection investigates the spirit and soul of the East Coast landscape, bringing the hand-tufted and painted creations home to the surroundings that inspired them. This project was propelled from one thread to the next through touch-based research. The recorded experiences of fingertips tracing ancient gnarled bark and the high crest of sea grass. Our relationship with surfaces is primal and scarcely considered. For behind our consciousness, we are invited to crawl, to draw our faces down to the earth, to build that intimate connection once more. This universal drive rises in all of us, each mind with their own unique and personal reaction
Instagram - @alexandraambrozevich
Website - alexandraambrozevich.com
Alastair Fletcher | GSA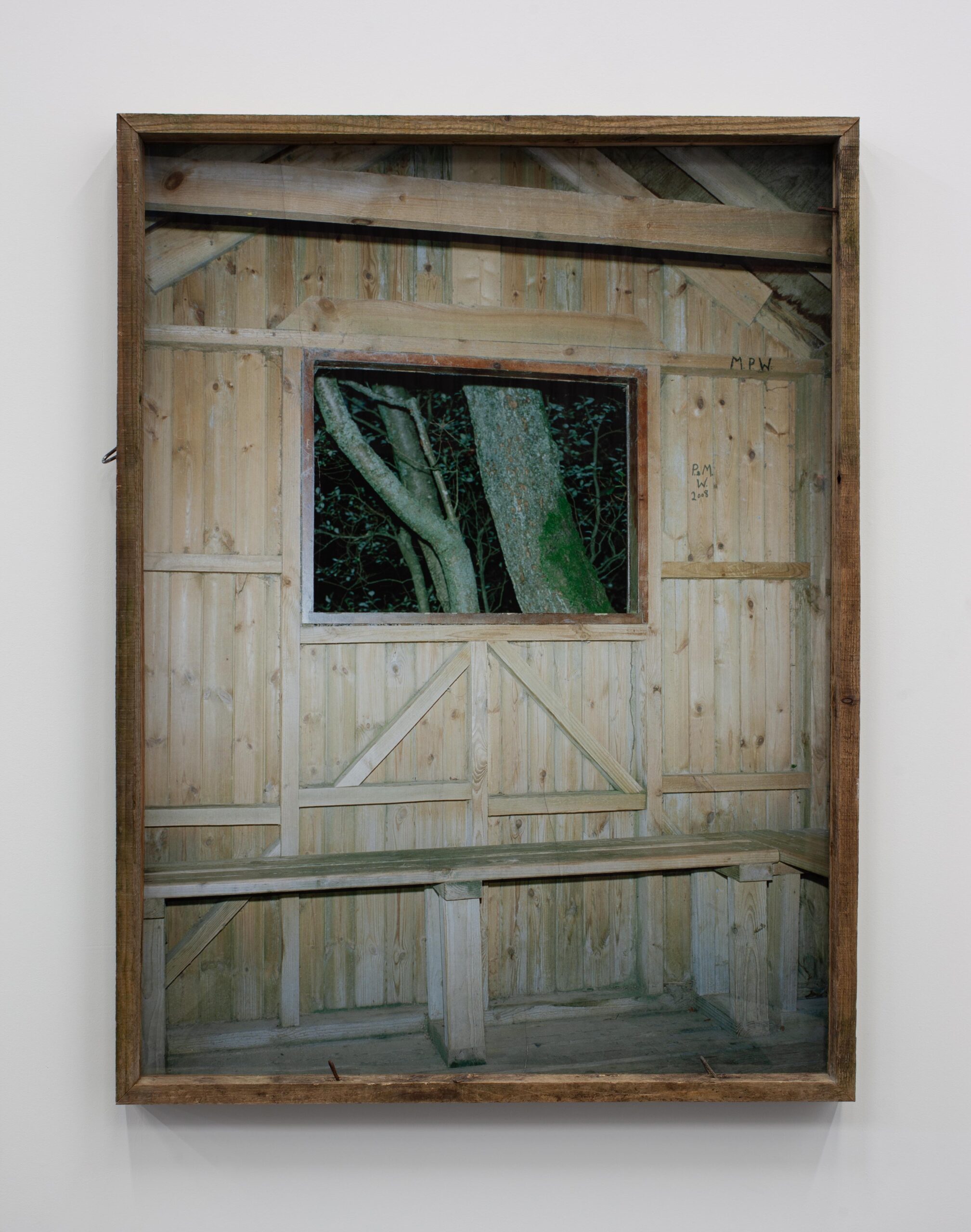 ''It's Just A Scratch" is a new presentation of works by Glasgow born and based photographer Fletch (Alastair Fletcher). Combining high quality photographic prints with repurposed Glasgow City Council fencing, perspex from bus stops and wallpaper paste, Fletch produces a body of work concerned with conflicting relationships between imagery, materiality and the context from which they're borne."

Instagram: @fuckfletch
Website: www.a-fletcher.com
Georgia Gardner | ECA

Centring preparation, my practice teases the neoliberal ideal of striving, and sensitises the construction of normality. I work with performance,score, sound, and moving image to channel my research into an affective and embodied process. Breath is my anchor and means of rebellion. Reappropriating bodily metaphors such as the economic pulse, and performative conventions such as common time (4/4), my work diverges from institutional rhythms, leaning into the internal metre of breath. I trust the body as my authority, employing embodied experience as empowered self
Instagram: @_georgia_gardner
Website: www.georgiagardner.com
Hannah Keddie | DJCAD


This collection came to fruition through studying the characteristics and behaviours of small and sessile sea creatures found in Scottish waters. Through reinterpreting and merging these creatures' forms and surface textures, I have crafted playful and organic vessels cast in sterling silver, presenting as creatures of their own volition. I hope for the onlooker to interpret each object as though it is in the process of repopulating to form a colony, alluding to themes of growth and proliferation. I intend for the varying weights, surfaces, and scales of each piece to engage the onlooker through their tactile qualities.
Instagram: @hannahlkeddie
Iona Brown | DJCAD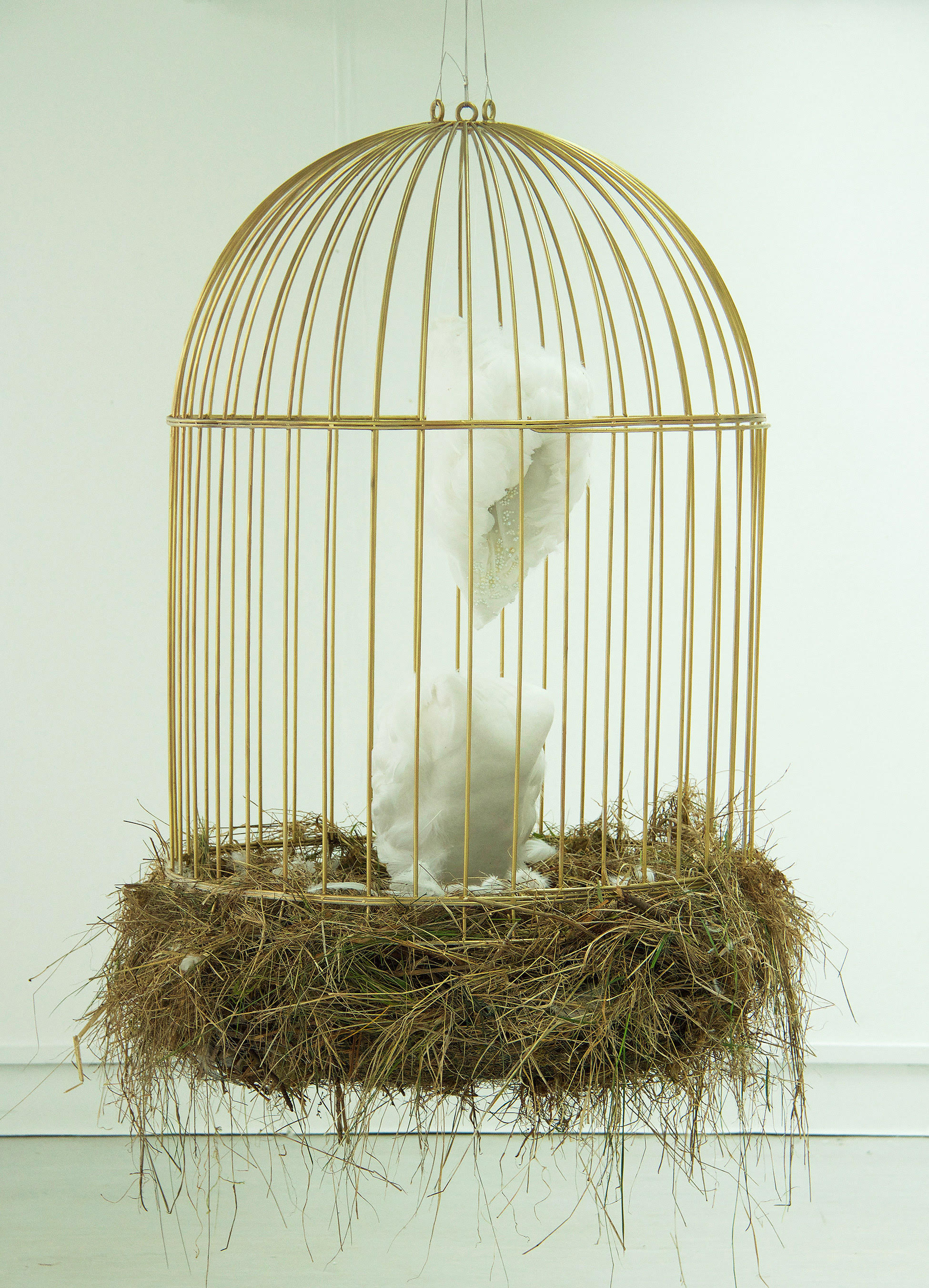 Iona Brown is an interdisciplinary artist with a focus on sculpture. Researching and visually interpreting her findings through selective mediums, depicting contrasting beauty and brutality, her installations portray spaces of uncertainty and vulnerability. Focussing on birds and their symbolic power as ornaments of desire, Brown seeks to reveal the manner in which humans domesticate, objectify and hold animals hostage as decorations. This work explores the down-feather industry, with a defined interest in the welfare of geese and live-plucking. Connections are made between birds and the female body; the birds' suffering, rendered vulnerable by live-lucking, alludes to the naked female body.
Instagram: @ikhb.art
Facebook: @Iona Brown Artist
Website: www.ionabrown.wixsite.com/-ikhb
Jo Northedge | Gray's



I'm interested in the role that ceramics have in influencing our understanding and actions within the world. I disrupt iconography from traditional ceramics to create new surface textures and bring pattern into sharp relief. The notion of disruption also took on new meaning for me during lockdown. I wanted to highlight how disruptions, however difficult, can also have positive aspects. I adapted my process to create at home, using new techniques and everyday objects in my work. I was also able to use this disruption to create new perspectives of my surroundings and challenge the boredom, fatigue and discomfort of stay at home restrictions.
Instagram: @jonorthedge
Website: www.jonorthedge.co.uk
Kirsty Smith | UHI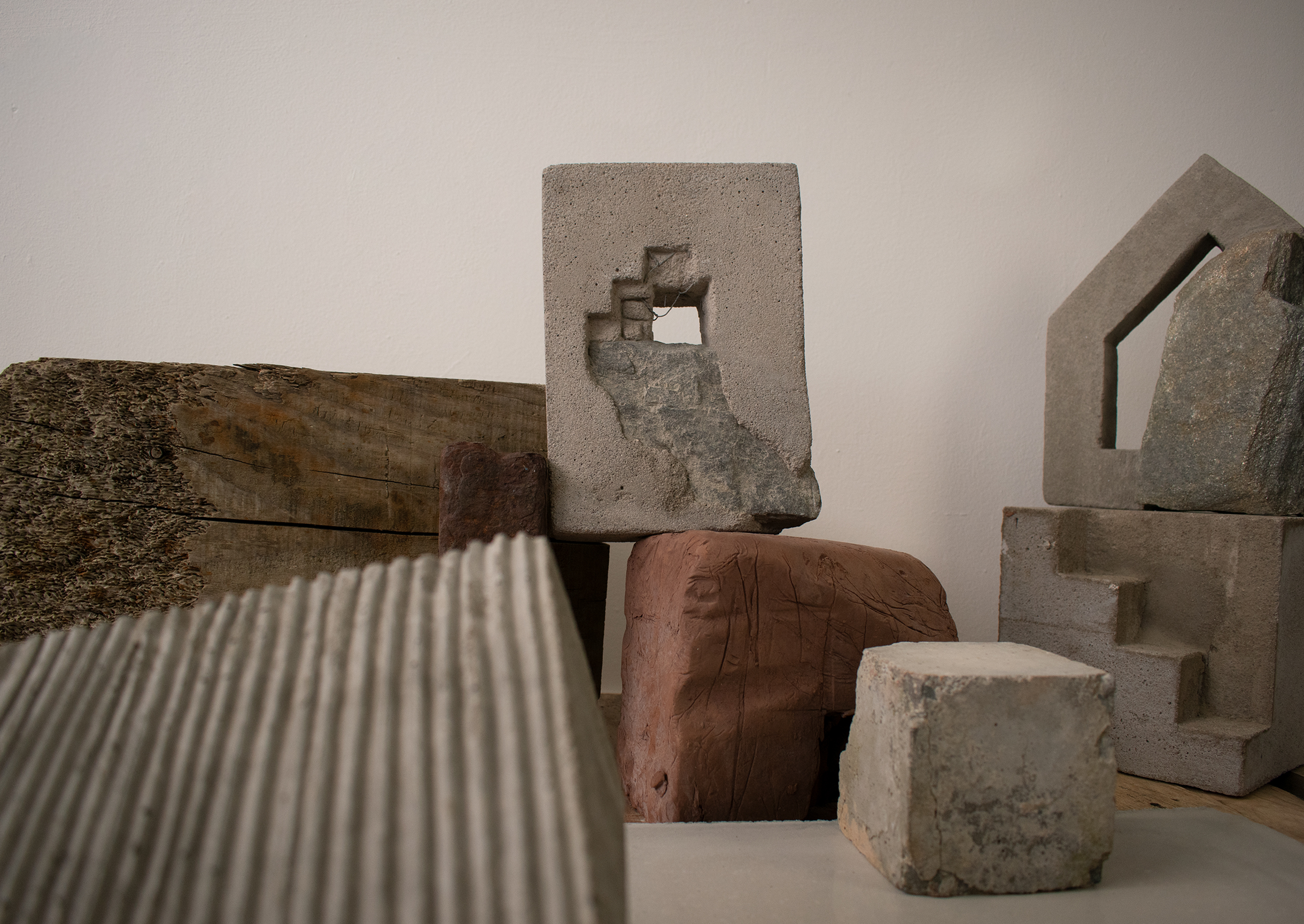 My work is focused on the environment that I live in, portraying the social context of the landscape. I examine the tension of rural land as inhabited and scattald, along with its simultaneous transformation. I reapproach our influence on the land within the absurdities of contemporary life, promoting a caring attitude to the wider notion of home. My working practice begins with a physical exploration of place, often focusing on the found object and structures in the land. This experience of discovery is intertwined with creative materials and learning new processes that inform a consistently evolving practice. The artworks convey imagined possibilities and ideas towards a future within the present reality.
Instagram: @smithjkirsty
Website: www.kirstysmithart.com/
Martha Cole | DJCAD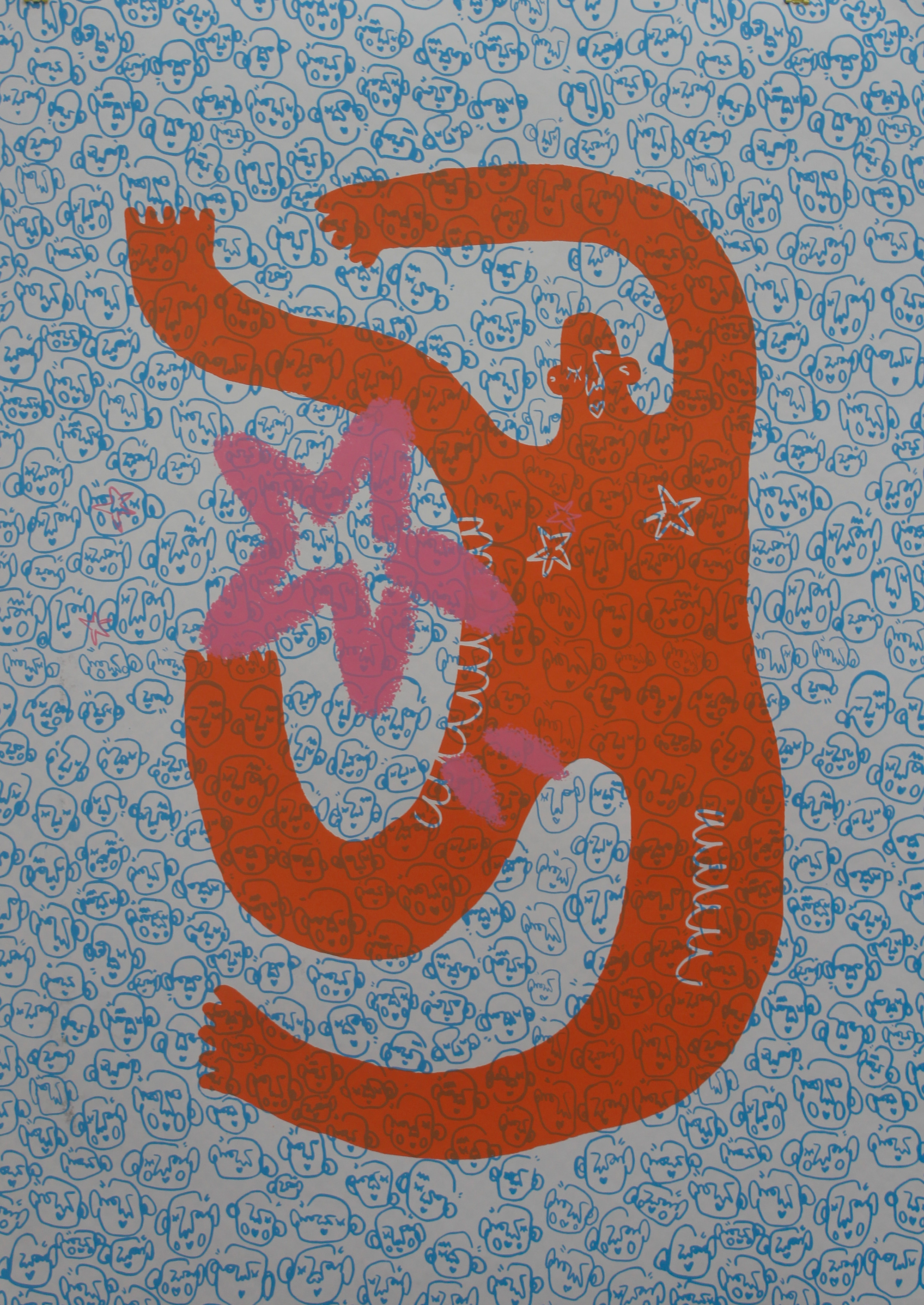 Creating art is therapeutic. Martha uses motifs to explore the benefits of using art as therapy: working to evoke wonder and positivity by deconstructing the human form. Martha allows the audience to be subjective. Taking inspiration from the Abstract Expressionist movement, she aims to draw a meditational response from herself and the viewer; creating to experience mindfulness. Through print, she layers busy patterns to capture emotion and reflection. Double-sided prints, paintings and screenprinted fabric allow the viewer to escape in contained freedom. Considering unconventional display and adding movement to flat materials, Martha explores the interaction between art, artist and viewer.
Instagram: @slugmarthart