From One To Another 2022 | Cornwall X Scotland

Artist Announcement


From One To Another is an ambitious residency delivered in partnership with the Wilhelmina Barns-Graham Trust, the Borlase Smart John Wells Trust in Cornwall and Marchmont House.

This project was developed in recognition of Wilhelmina Barns-Graham's connection to both Cornwall and Scotland, with the idea to connect the selected artists and encourage dialogue around issues of practice and place across the breadth of the United Kingdom.

We are delighted to announce this year's artists-in-residence: Siobhan McLaughlin and Clare Wardman.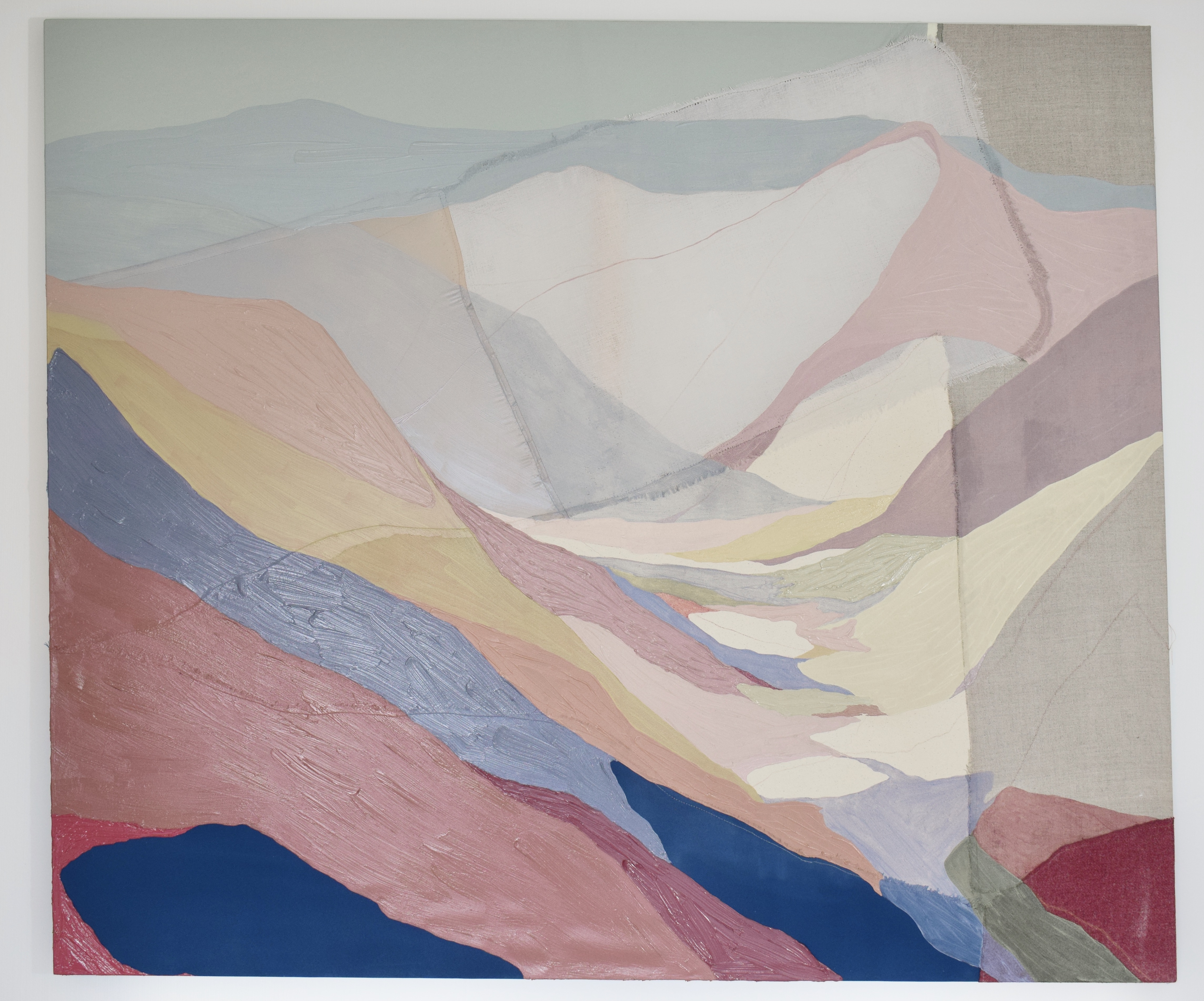 Mountain Pass (Lairig Ghru) by Siobhan McLaughlin. Pencil, rock pigment and oil paint on mixed materials, 120x140cm. Courtesy of the artist.

Siobhan McLaughlin is an artist and freelance curator who prioritises slow looking and care in her drawing, writing, painting and outdoor installation practice. She combines personal experiences of landscape with compositional devices, such as sewing alternative materials, to create abstract-landscape paintings that process ideas of place, memory, connection and vulnerability.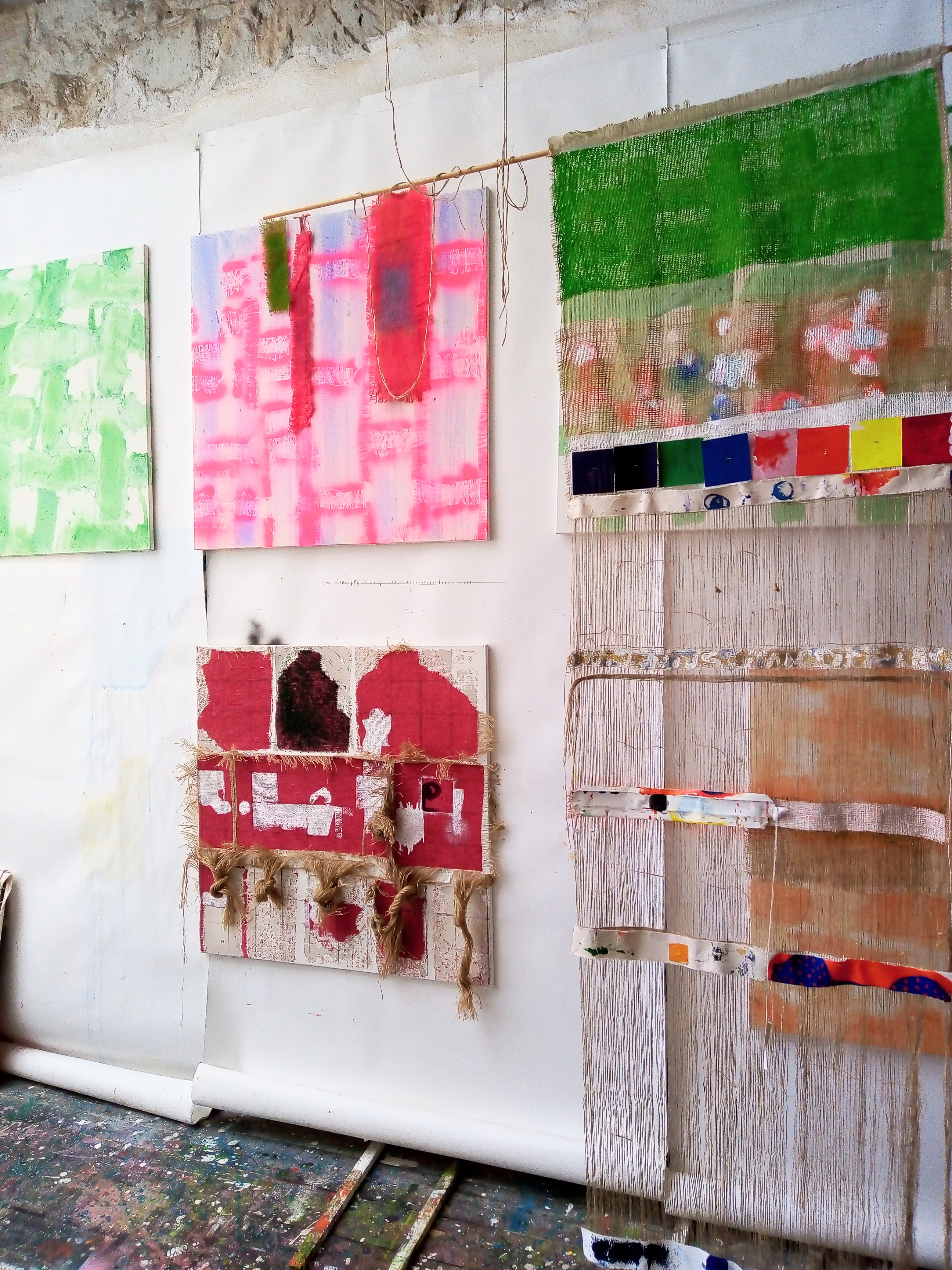 Clare Wardman's studio; current experimental painting with unweaving intervention in hessian, pictorial fragments, collage and oil paint. Courtesy of the artist.

Clare Wardman is a visual art practitioner working across various media platforms such as painting, film, installation and collaborative sound projects in the form of 'expanded painting'. Clare's research focus concerns the notion of fragment as an agency for the phenomenon of weathering as a material site to explore abstraction.

We're incredibly excited to see how Siobhan and Clare's projects develop and will be catching up with both artists in more detail as they travel to Newlyn, Cornwall and the Scottish Borders respectively on their residencies in November.
About our partners:
The Wilhelmina Barns-Graham Trust exists to enhance the reputation and understanding of Wilhelmina Barns-Graham as one of Britain's most significant 20th century artists, and through her legacy supports young people and other individuals to fulfil their potential in the visual arts.

The Borlase Smart John Wells Trust aims to support artists at all stages of their careers; promoting art and those working within the unique cultural context of Cornwall. The Trust owns and manages three artists' studios in Cornwall: Porthmeor Studios in St Ives, and Trewarveneth and Anchor Studios in Newlyn.

Marchmont House is a Palladian mansion built in 1750 by Hugh Hume-Campbell, 3rd Earl of Marchmont. Situated at the heart of the Marchmont Estate, it lies to the east of the village of Greenlaw in the Scottish Borders. Artists will work in Tower Studio, which is part of an exciting artist hub, Marchmont Creative Spaces, based in converted stables. This hub was built to help support creatives with affordable work and community spaces and encourage innovation and entrepreneurship in the Borders.
---
Header image: The Mountain Pass by Siobhan McLaughlin, Detail, Oil bar and oil paint on mixed materials (curtain lining, remnant cotton, leather off-cuts and 2017 oil bar on polythene drawing), 130x190cm.

Further Information: