BOTHY PROJECT RESIDENCY- 2021
SELECTED ARTIST: JO PUDELKO
Visual Arts Scotland and Bothy Project are pleased to announce that the selected artist for our residency opportunity at Sweeney's Bothy on Eigg is Jo Pudelko. With a strong sense of sustainability and a consistent approach to incorporating the circular economy within her practice, Jo's work is founded on a sensitivity and an ethical approach towards harmony with the natural environment.

Jo is also seeking ways to consider energy emissions within her work and is looking to experiment in creating innovative routes towards off grid, self powered set ups. We're so excited to see how Jo responds to her time at Sweeney's Bothy and we look foward to the social post updates on our VAS Instagram and the blog diary that will document Jo's practice development whilst in residence on Eigg.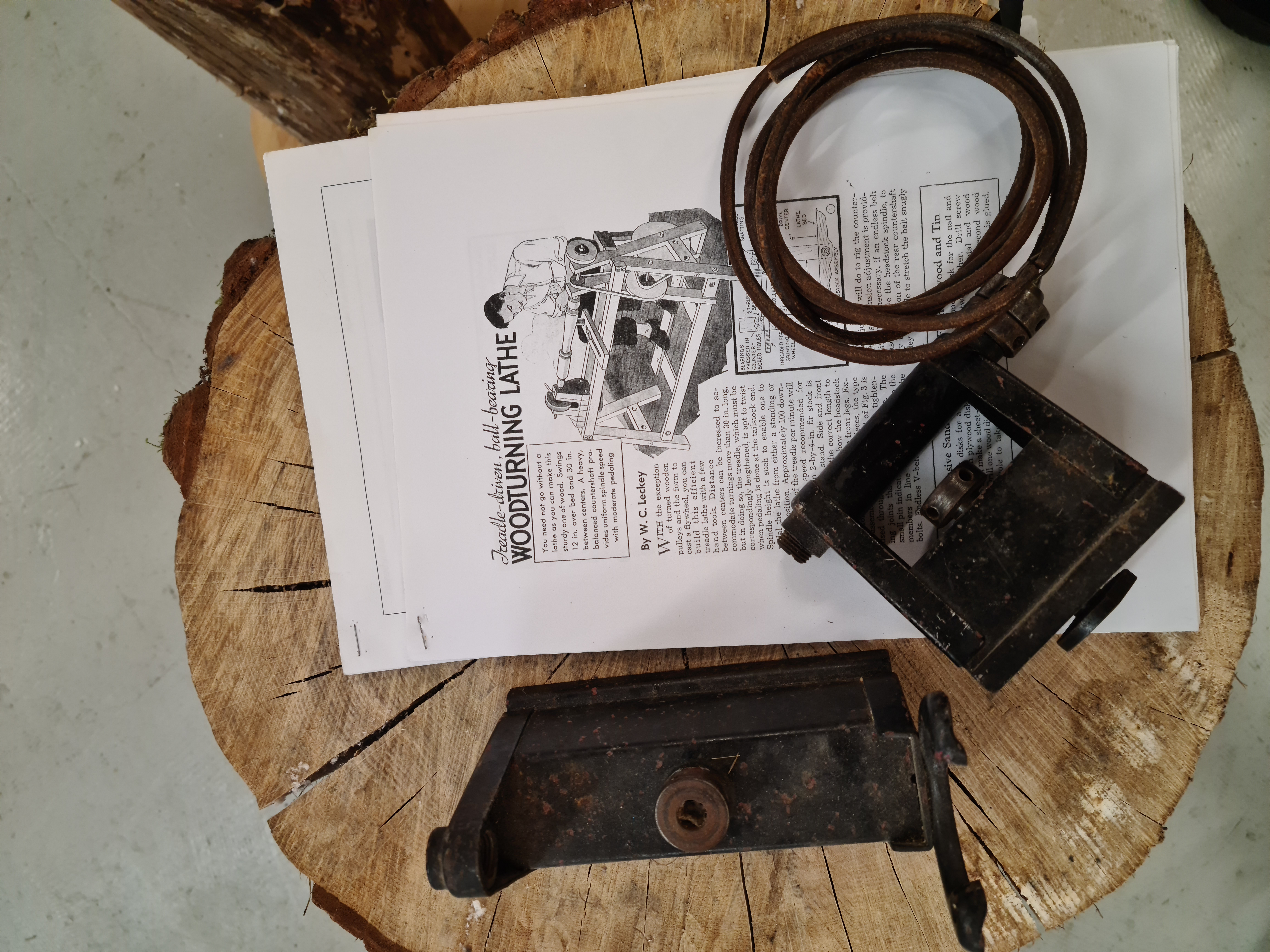 Jo says:
"Like many makers today I'm concerned about sustainability, so I'm thrilled to be supported by Visual Arts Scotland and the Bothy Project as I investigate more ethical and environmentally friendly methods of creating my work."

"While on Eigg, some of my time will be spent developing sustainable pieces that follow cradle-to- cradle design ideals that also consider what might happen to the piece at the end of its life. I've also scheduled in some much-needed time to investigate two new methods of fabrication I hope will transform my practice. There currently is a small stack of research books sitting patiently on my workbench, so I'll be bringing those to keep myself inspired and occupied in the quiet evenings. I hope to experiment with how to generate my own electricity while on-site – something that is completely outside of my current skillset – but watch this space! "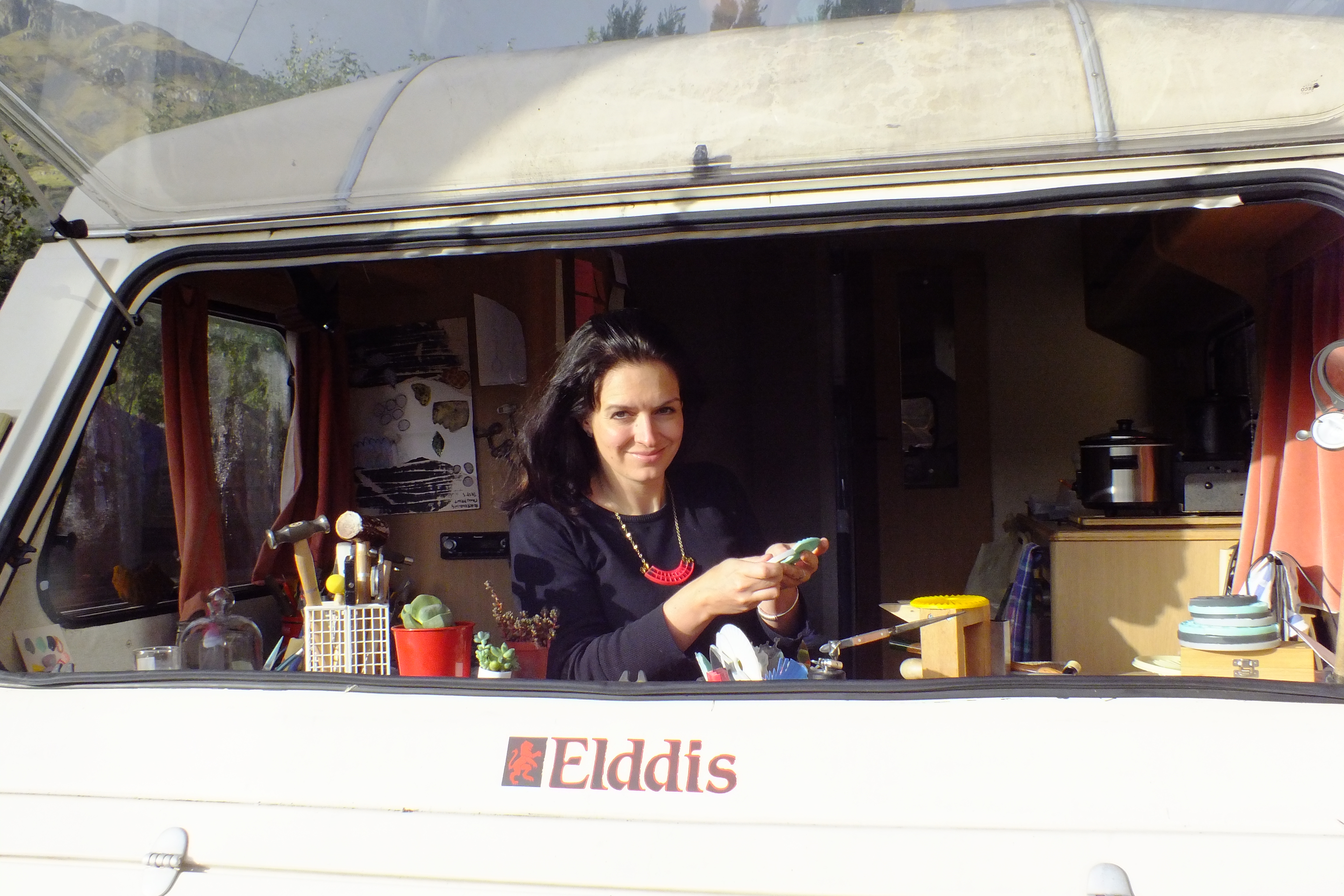 Jo will be staying at Sweeney's Bothy on Eigg that is managed by Bothy Project.

Bothy Project Programme Coordinator Lesley Young says:
"Bothy Project is excited that Jo Pudelko will spend time at Sweeney's Bothy. Her practice chimes with Bothy Project's belief in living simply and the pioneering activity around sustainability being undertaken by the community on Eigg."
Bothy Project is a network of small-scale, off-grid creative residency spaces in distinct and diverse locations around Scotland. Sweeney's Bothy was created in 2013 in collaboration with artist Alec Finlay as part of Creative Scotland's Year of Natural Scotland. The contemporary structure is situated on croft land in Cleadale, offering spectacular views across the sea to the nearby Isle of Rum. Sweeney's electricity is solar-powered and water is supplied from a spring.
Eigg is a community-owned island with a population of 110 people. Arising from the Land Reform campaigns of the 1990s, the Isle of Eigg Heritage Trust was set up as the guardian of the Island, an umbrella body that sought to work through a partnership between the residents of Eigg, The Highland Council and the Scottish Wildlife Trust.
You can read more about Eigg and Sweeney's Bothy here .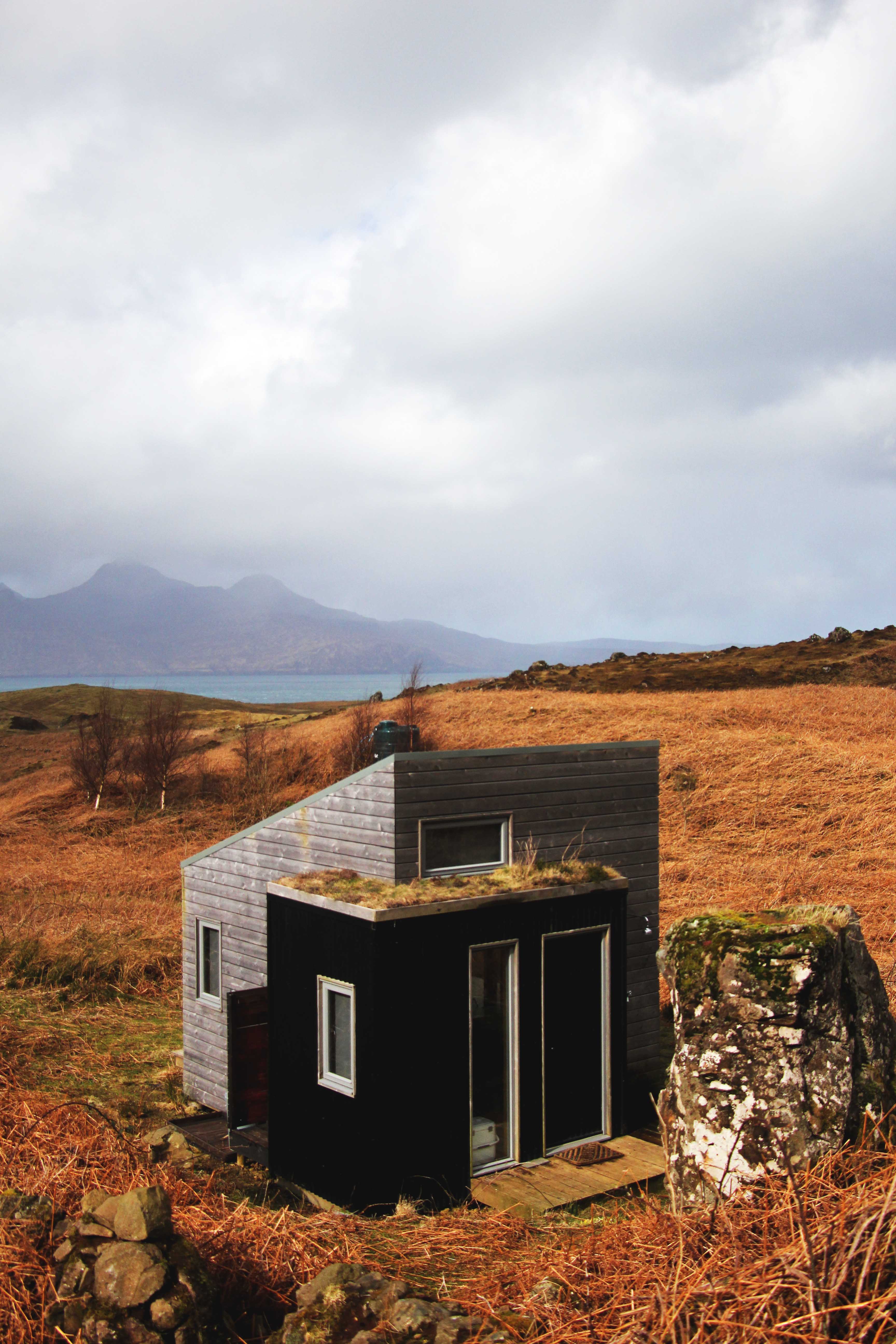 Sweeney's Bothy. Image Credit: Ellis O'Connor courtesy of Bothy Project